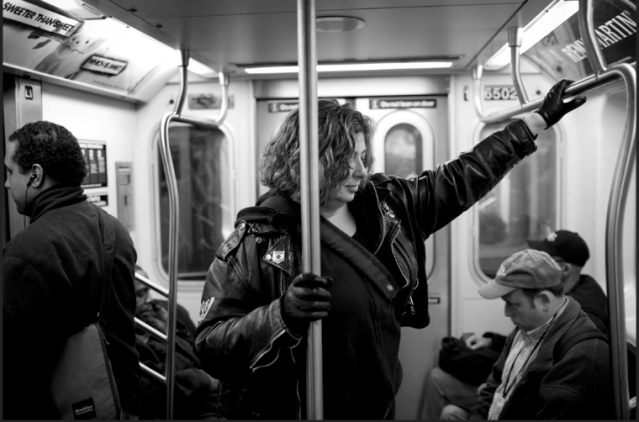 Photographs by Todd Heisler from the New York Times
Why I adore
lolitasir
, Reason #346: Lolita was interviewed and photographed for the
New York Times
as part of a series of profiles of New Yorkers called "One in 8 Million," and she talks frankly about her involvement in BDSM. On the
Times
website it's presented as a slideshow with an NPR-like audio file, and you can see and listen to it here:
http://www.nytimes.com/packages/html/nyregion/1-in-8-million/index.html#
(it's only about two minutes long).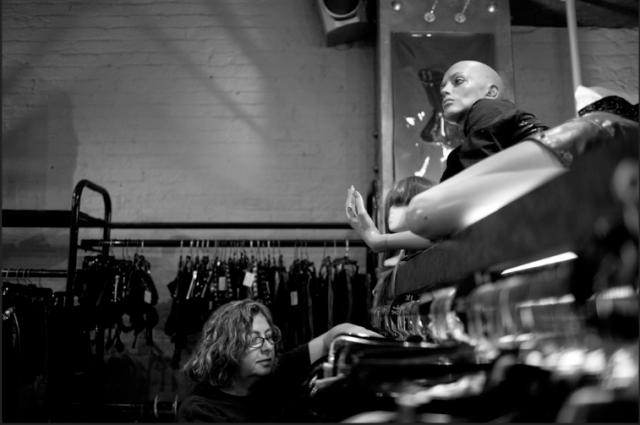 I love the piece, as it captures Lolita's beauty, personality, and even her lovely voice and New York accent! The photographer, Todd Heisler, is very talented, as you can see here. It must have been strange to have a photographer follow you around all day! And it was also published in yesterday's Metro section of the widely-read Sunday edition, taking up an entire half page with a bonus photo that didn't appear in the online slideshow.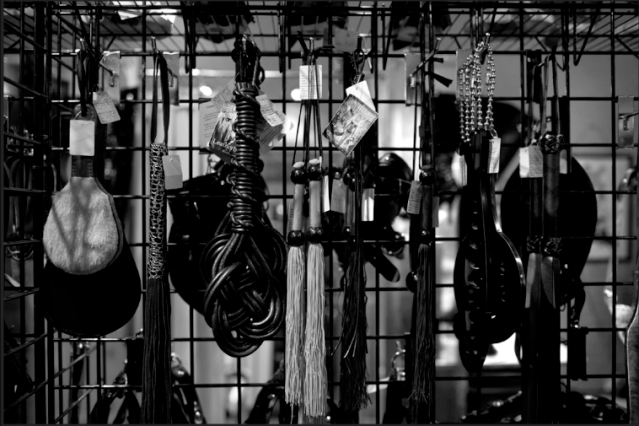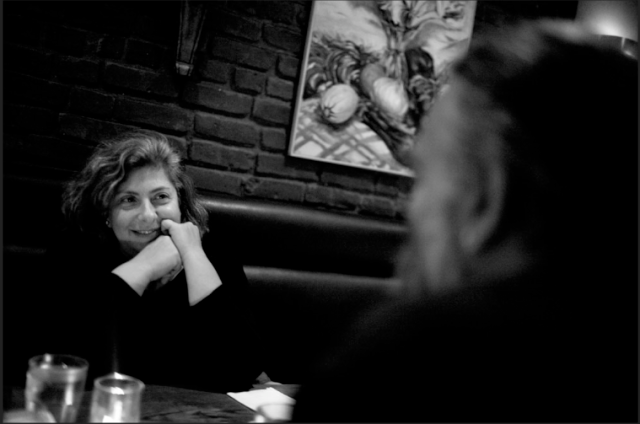 Readers are able to comment on the piece online (look for the link at the end), and I was surprised at how Lolita's enlightened and frank talk about sexuality brought out some horribly prudish comments. A couple of them got my jockstrap in a twist, and motivated me to write a response, which was rejected for publication by the moderator, so I thought I'd repost it here:
LFranklin, you are wrong. Newspapers are very much the appropriate venue for learning about people who are different from you.

And Robert M, the series is called "One in 8 Million," and there are over one TRILLION web pages (as of Google's count in July 2008), so the only way your kid is going to be "two clicks away" from this is if he or she was specifically searching it out, which would be nearly impossible given that it's largely an audio file. But if your kid was searching out information about sex on the internet, you should be glad, since statistics show that states and communities with the least amount of sex education have the highest teen pregnancy rates. And you're also fortunate if your kid is showing the intellectual curiosity to browse around the NYTimes website, as there are far worse things for your child to see, considering the amount of violence, gore, and bigotry that IS on the web.

Mostly I'm dumbfounded that both Robert M and LFranklin (or anyone else) thinks that EVERYTHING on the web should conform to their narrow ideas of what's appropriate. Please learn how to use the "BACK" button on your web browser, talk to your children about the internet and the real world, and cease your "but what about the children?!" hand-wringing.
Thankfully, the positive comments now overwhelmingly outnumber the negative ones.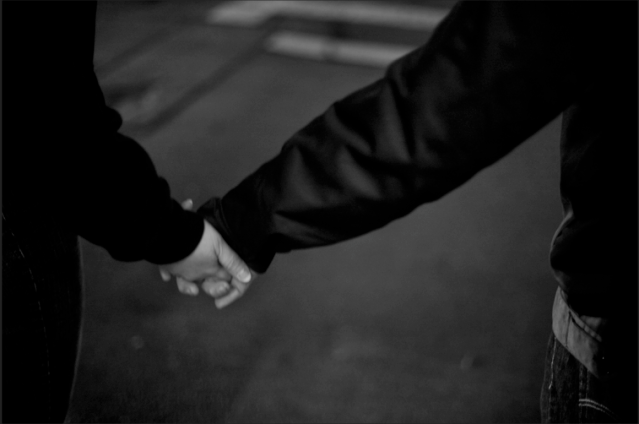 I also got to hang with Lolita yesterday, first at a surprise 30th birthday party for Kerry/
rogueboi
-- 30 people at a Viennese café in Brooklyn! It was organized by his adorable partner, Michael/
dragbear
, and was truly a surprise (
evidence here
), since his birthday isn't until next weekend, so go on over to
rogueboi
's LJ and wish him a Happy Birthday!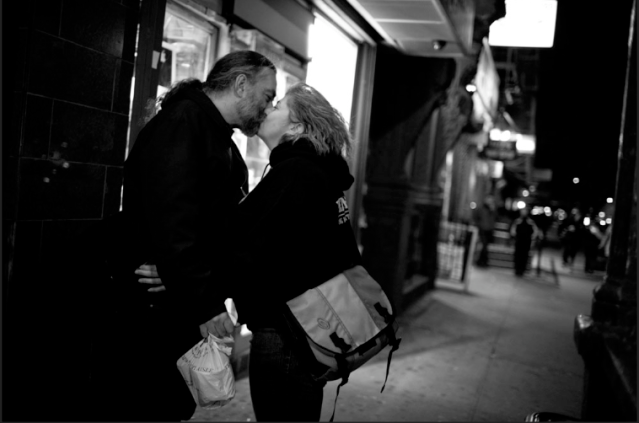 Then, along with
mudcub
,
naylandblake
,
boymeat
, and
kathryntact
, we went on a walking expedition of Soho to procure sweets (exotic Vosges chocolate truffles, Eileen's Cheesecake, and Rice to Riches's 24 varieties of gourmet rice pudding), ending up at Venus Body Arts in the East Village to get mud's new piercing, which Lolita thoughtfully documented, as shown in my previous post, all of which was merely a cap to a delightful and culture-packed weekend with mud.