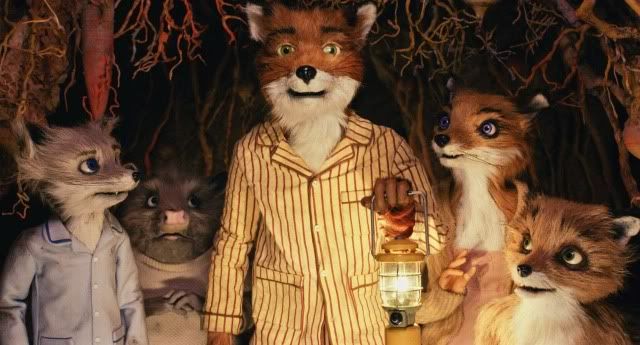 One of the few advantages of living in NYC (besides our plethora of museums, theater, and ethnic restaurants) is that around this time of year we get to see movies that are given an early release here before they're given a full release to the rest of the country -- sometimes several months later.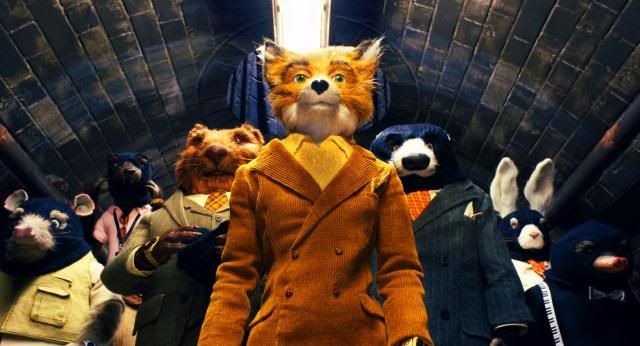 So on Friday Brian/
wonderboynj
and I got to see Wes Anderson's new film,
Fantastic Mr. Fox
, based on a children's book by Roald Dahl. I'm happy to report that it's delightful and totally charming, smart enough for adults and silly enough for kids.
Mr. Fox
is half heist film, half children's adventure, and was done in old-school stop-motion animation, all herky-jerky like
Gumby
and other ersatz Saturday morning entertainments. Its coming attraction really undersells the movie, which is fine in my book, as you don't feel like you've already seen the picture, and it makes all the surprises and jokes and details in the movie all the more delightful (whoever thought glass eyeballs could be used so well as a running sight gag?).
George Clooney, Meryl Streep, and Willem Dafoe contribute voice talent, along with (of
course
) Bill Murray, Jason Schwartzman, and Owen Wilson. George Clooney is perfect in the title role, and Bill Murray surprisingly underplays his comic sidekick role as Badger. Also of course, being a Wes Anderson film, there are father issues (warmly resolved, though, being a children's movie), and Anderson fans may be surprised that although the movie is being marketed with a heavy dose of Futura, in the film Anderson forsakes his regular typeface for Helvetica for the many framing intertitles!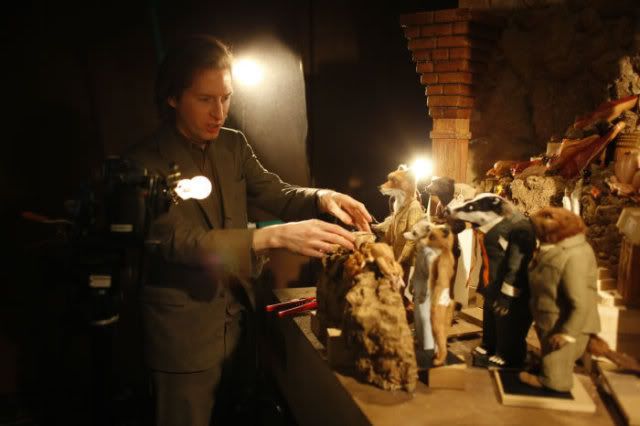 Right now you can only see
Fantastic Mr. Fox
in NYC, L.A., and (oddly enough) Colorado Springs, but it opens wide on November 25. It's worth seeing in the theaters -- although there are plenty of close-ups, Anderson also likes doing many of the scenes as long shots with indulgently large and detailed sets, and you're only going to get the rich textures and details on the big screen. I think it should get an Oscar nomination for Best Animated Film, although in past years the Academy's restricted that category to three films, and 2009 has been a strong year for animation, with
9, Coraline, Ponyo
, and
Up
also in contention.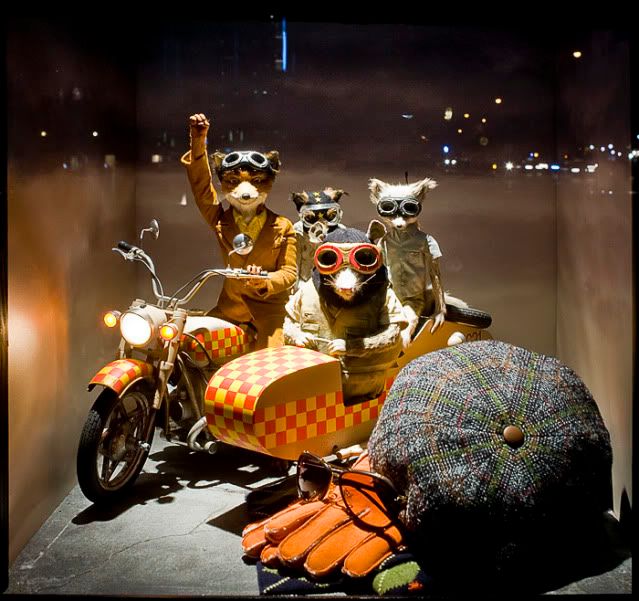 If you live in or visit NYC, Bergdorf Goodman's men's store (on the east side of Fifth Ave at 58th St -- just across from the flagship Apple store) has many of the puppets and sets from the movie on display in their windows, and you can see for yourself their surprisingly small scale and all the loving detail with which they were made.
After the movie
vernnyc
joined us for a quick expedition through The Strand bookstore, and then for some mighty fine grub at Silver Spurs, with great conversation.