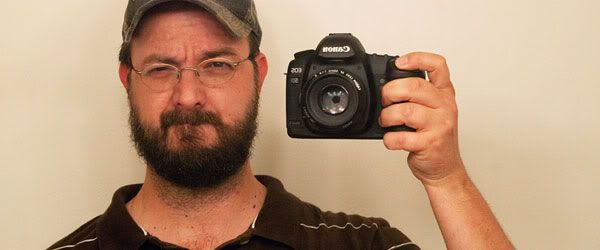 chrisglass
It was my pleasure over the past year to compile nearly two dozen
Favorite Photos of the Week
from the many wonderful images appearing on my Friends Page from the talented photographers sharing their work here, and from communities and feeds. My selections, like their sources, were quite eclectic and totally subjective. A few readers seemed to wonder what criteria I was using, but there wasn't any -- just whatever struck me on a spectrum from amusing to
hawt
to awe-inspiring.
I more recently compiled several thematic best-of Favorite Photos posts, but if there was one "theme" or type of photo that could significantly increase one's chances of having a photo selected for FPotW, it was a self-portrait, which I usually found a fascinating and even admirable subject for sharing in this medium -- how we see ourselves, and how we want (or are willing to allow) others to see us.
bitterlawngnome
, whose work I consider to be right up there with Irving Penn, Skrebneski, and Mapplethorpe, had a good number of photographs chosen, and I could have used several of his photos every week, except part of the purpose of FPotW was to introduce you to some of the talented LJers out there you might not know of, and
bitterlawngnome
was already well-known, as evidenced by the nearly 700 LJers who include him on their Friends Page.
wooferstl
,
gryphons_hole
,
pup_ajax
,
bobo_dreams
, among others, also run a lot of self-portraits, and some of theirs ended up being selected as well.
Here are some of my favorite self-portraits that appeared over the past year.
I knew four of the following 22 people before joining LJ.
I'd like to note that through and because of LiveJournal I've gotten to meet and get to know eight more of the following awesome people, which itself is pretty awesome.
Suck on that, Facebook and Twitter!
(
Collapse
)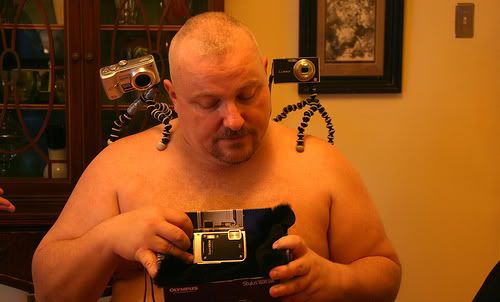 wooferstl
Run a self-portrait or photo of yourself in your journal this coming week.