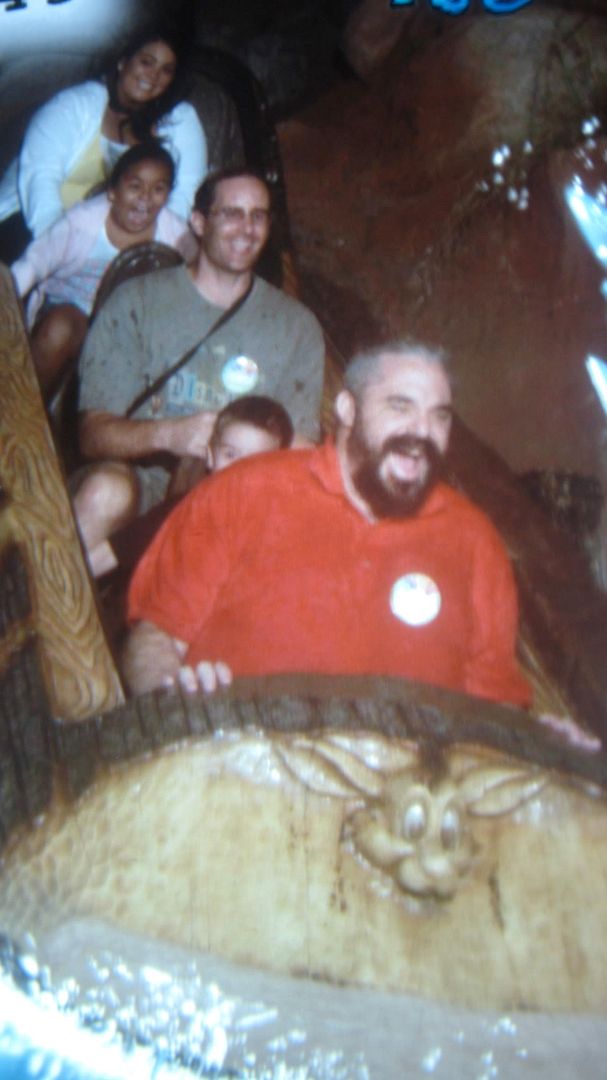 I got to ride in front!


The haunted mansion was redecorated in a
The Nightmare Before Christmas
theme for the Halloween season. For a movie that didn't seem to fit into Disney's usual realms of shiny happy animals and princesses, I was surprised at just how much Disney has continued to expand and exploit this franchise, with all sorts of merchandising and reuse of its music, theme, and characters - even in the fireworks show! The movie now has enough fans (as well as new goth kids every year) that its 3-D version has been re-released
every year
at this time for the past 4 years.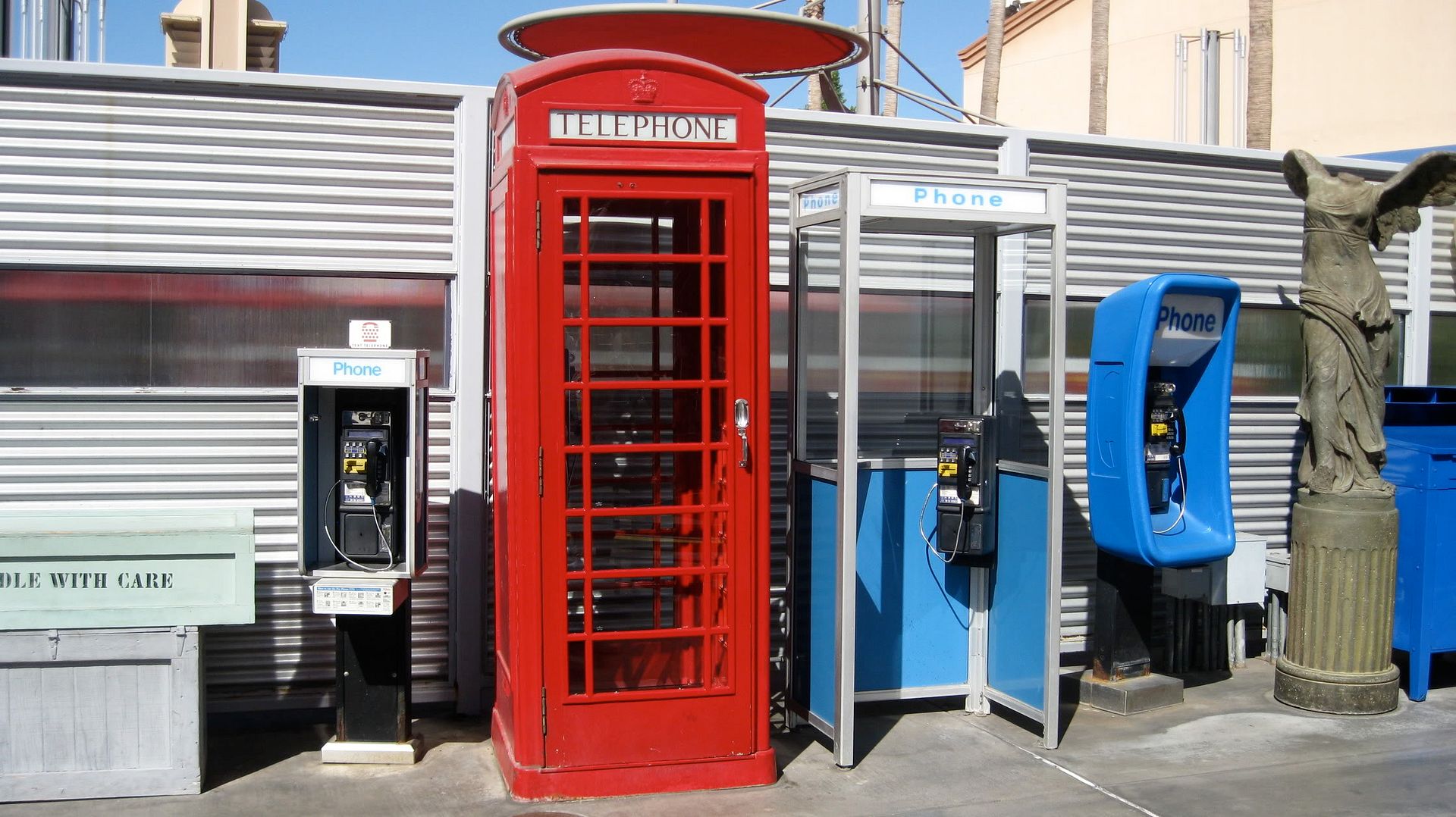 Part of the California Adventure park is designed to look like a Hollywood studio backlot.


Another shot of the spinning teacups. Since I rode them as a teenager (getting my wrists all cut up on my friends' Speidel Twist-o-Flex™ watchbands as we all madly turned the center wheel to make our teacup spin faster), they've expanded and relocated the ride. It's now in an open-air setting, lit with a rainbow of Chinese lanterns.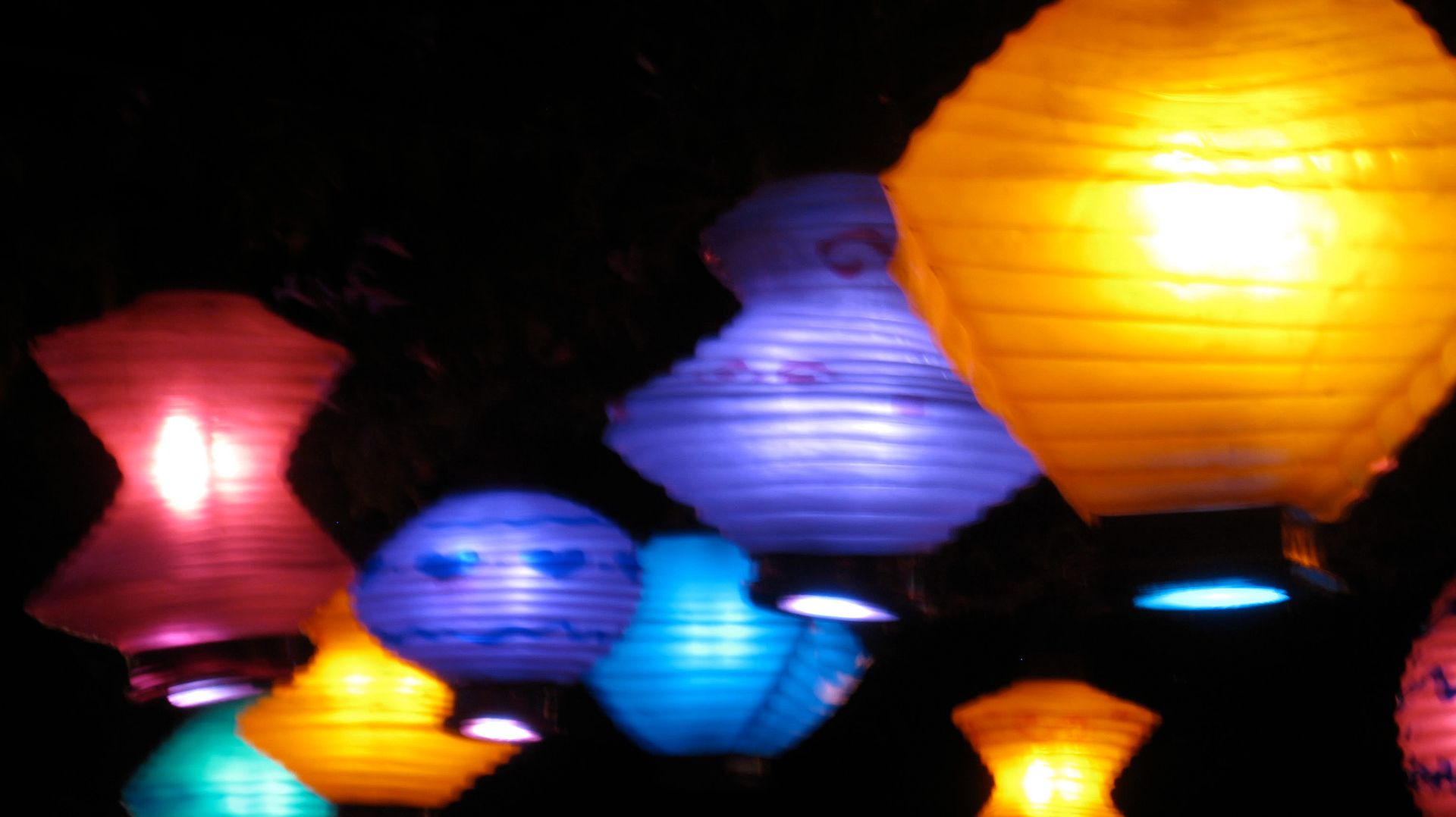 Disney has the best art directors and designers, and art directors and designers who work for Disney have the best jobs.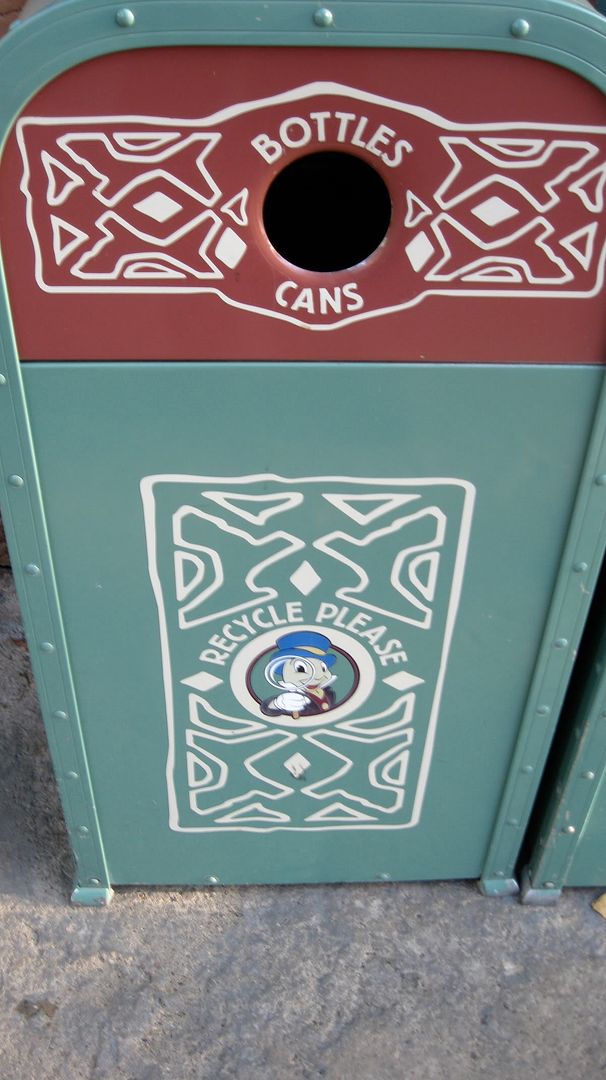 It was interesting to see how Disneyland has responded to societal changes, subtly going "green." In addition to all the churros, popcorn, and ice cream, there are now stands selling a variety of fresh fruit. And who did they choose as the mascot for their recycling bins? Why, the Disney character known for his conscience, Jiminy Cricket.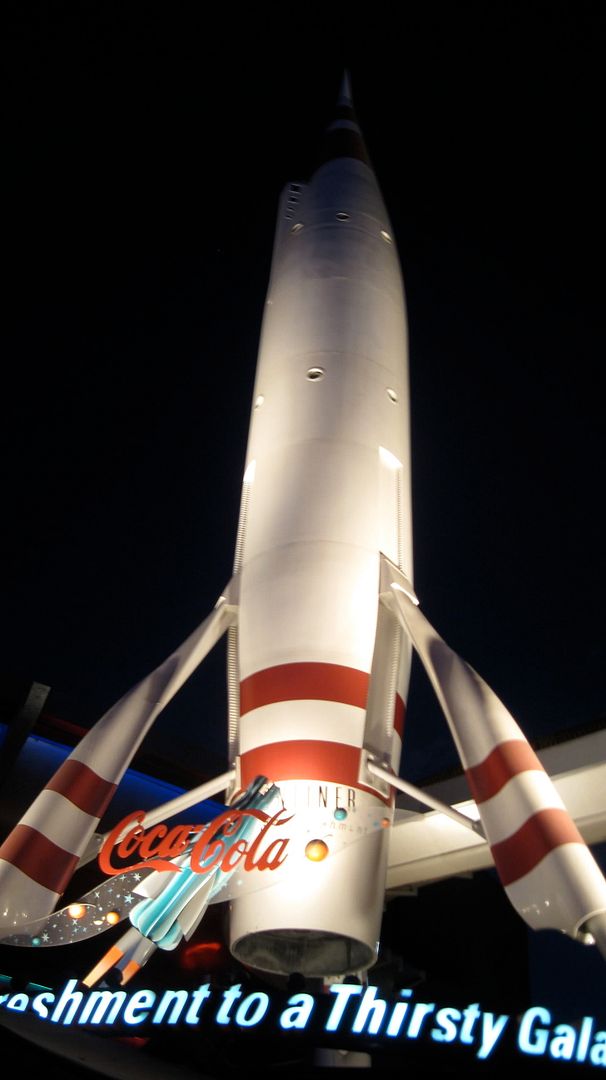 There's plenty of branding and sponsorship and cross-marketing throughout the park.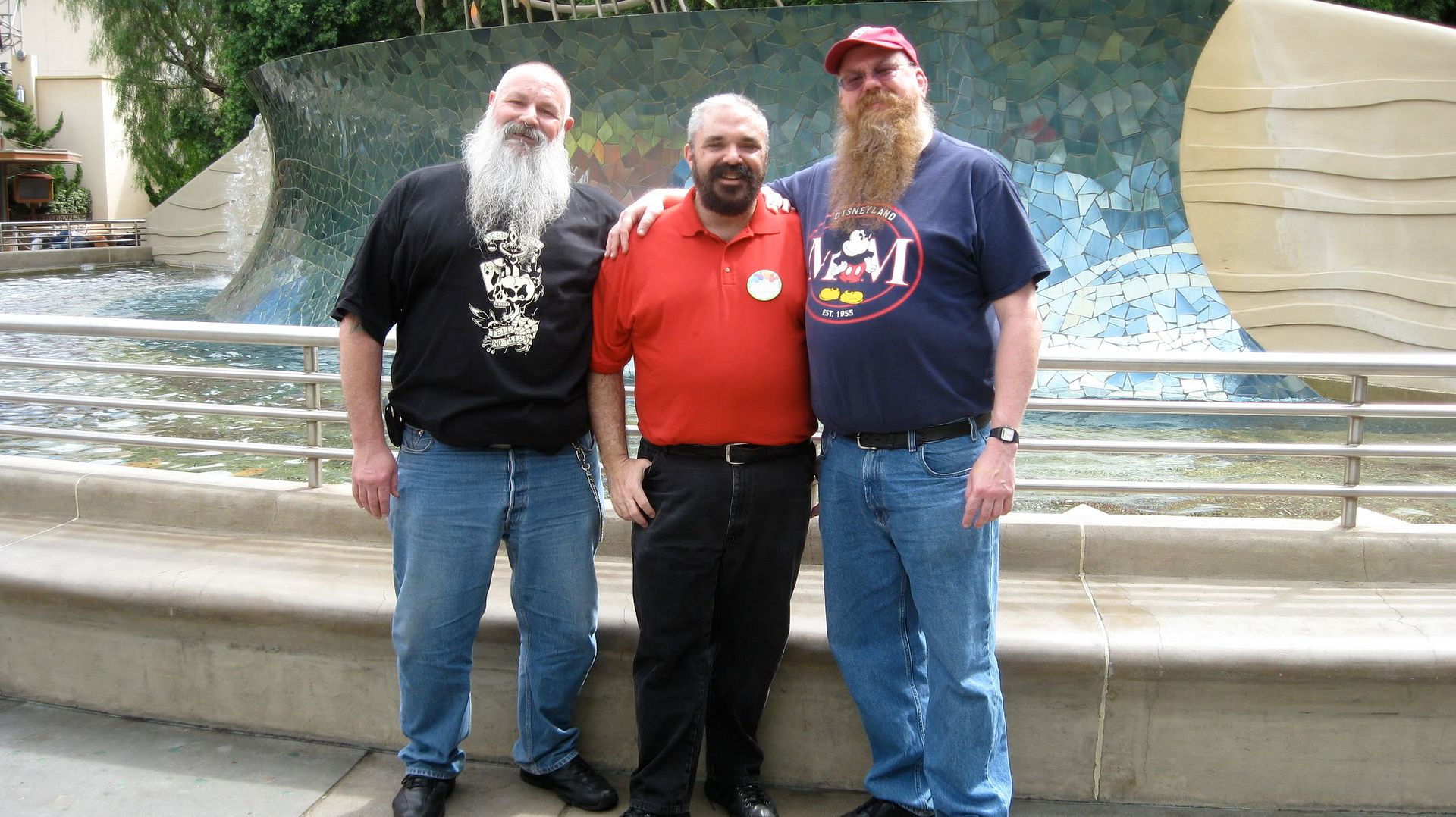 Another shot of
putzmeisterbear and
fogbear, just 'cause they're so fucking woofy.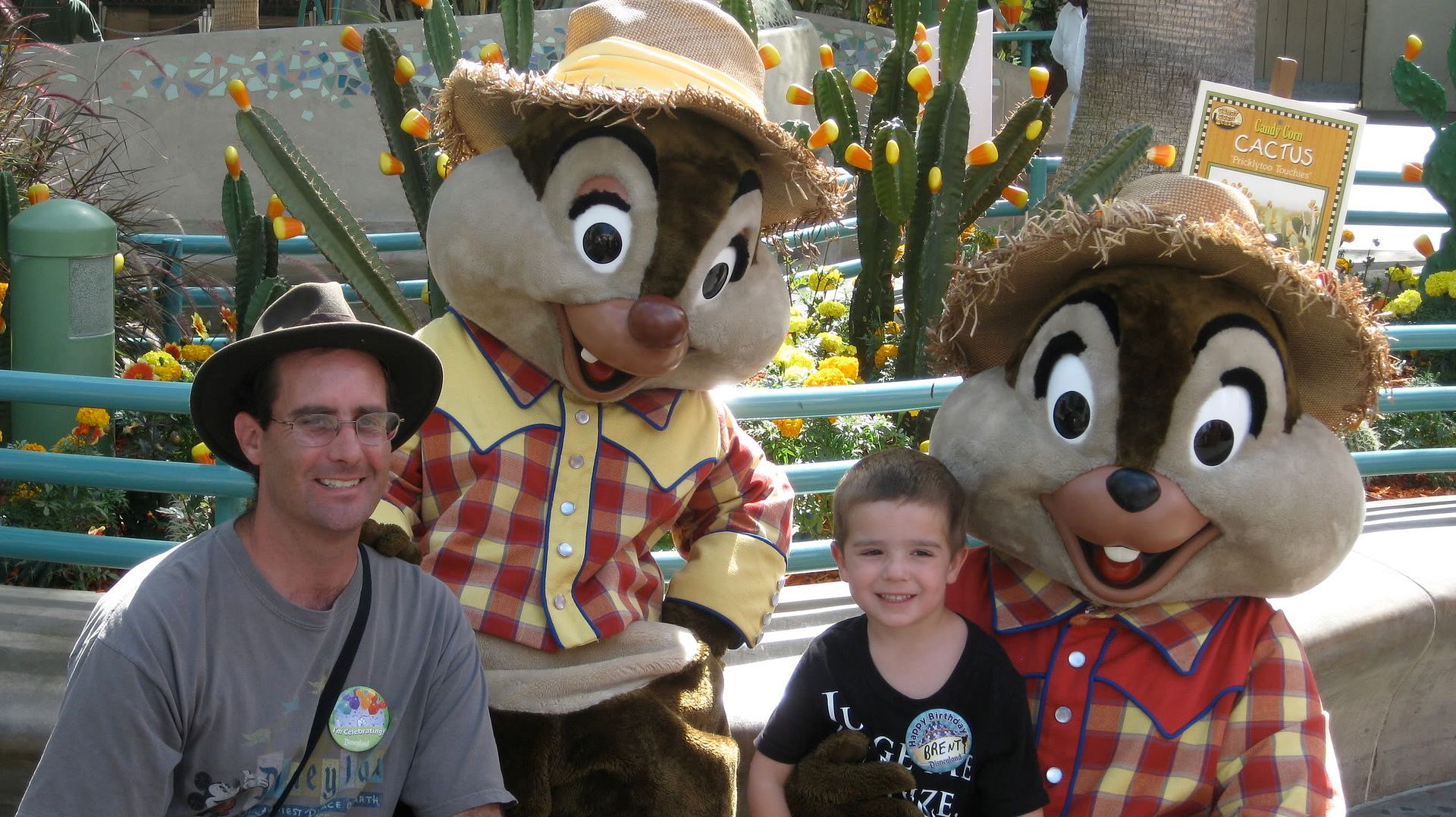 My nephew Brent and my brother-in-law Scott, being
molested
greeted by
a couple of furries
the ever-cheerful Chip and Dale, who have never been identified in any of the cartoons as brothers, so I like to think of them as gay lovers. Plus which, they're not wearing any pants. It was Brent's birthday so we were all wearing buttons, and all the
park employees
"cast members" wished him a Happy Birthday.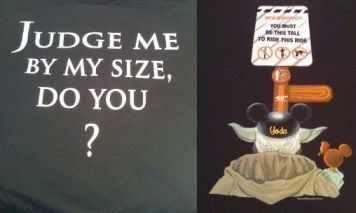 And here's a little bonus shot of the front and back of Brent's too-cute T-shirt. Brent was barely 40" tall - the minimum for a good number of the rides - so his Dad put gel insoles in his sneakers and had him wear extra socks so he'd hit the top of all the measuring signs at the rides.