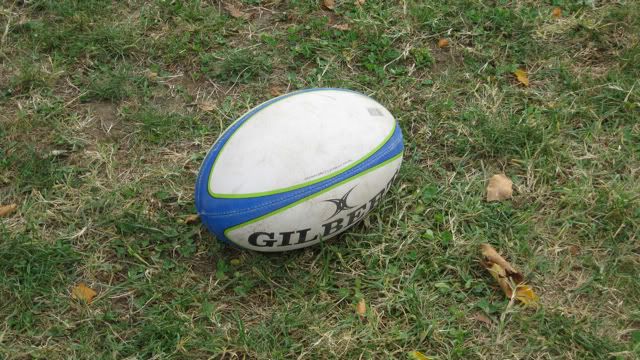 Last weekend
mudcub and I went to a rugby game.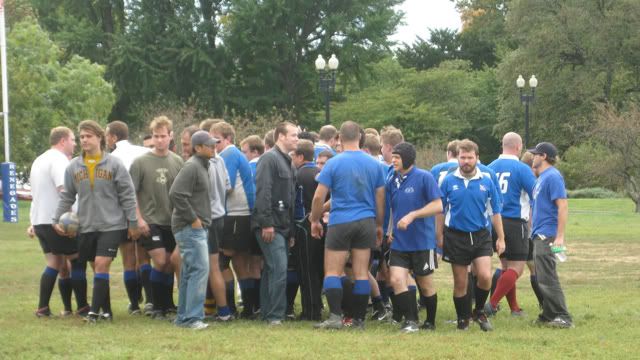 It was a match with the Washington Renegades, D.C.'s gay team.
Here's the team conferrin' about a scrum or somesuch.
The guys were very friendly, and invited us to join them for beer afterwards, which we did.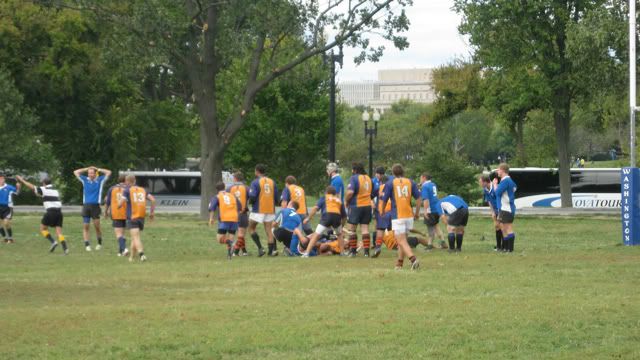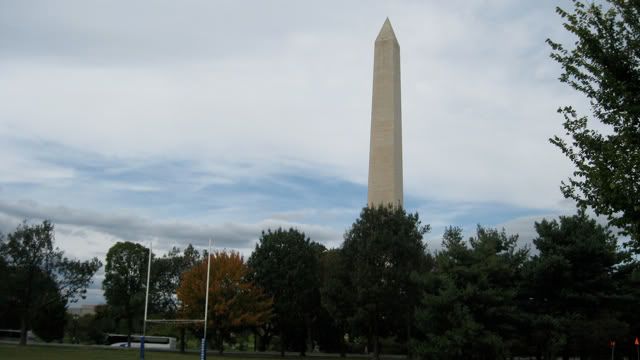 All of this takes place in the shadow of the Washington Monument --
well, if there were shadows on this blustery, perfect fall day.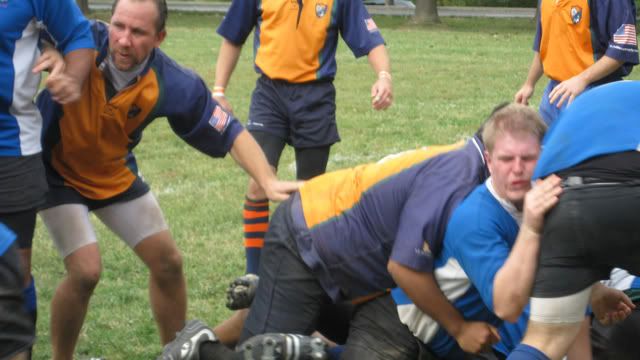 I was finally able to meet
naylandblake's dicta for good photographs
like "have several things going on in the picture,"
and "have your subject off center" by shooting live sports.
Although most of them just came out blurry.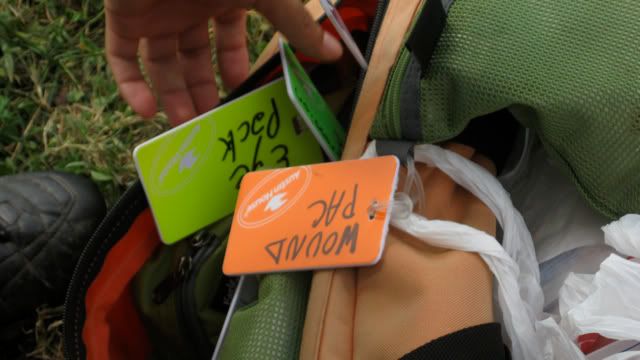 It's a rough sport.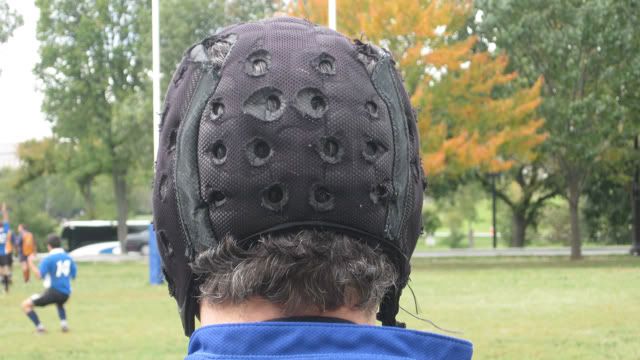 Gotta have protection! Although most players don't.
I still maintain rugby is all about getting hurt, and the beer afterwards.
Generally the only ones wearing these padded helmets
are those who already have had an ear ripped off.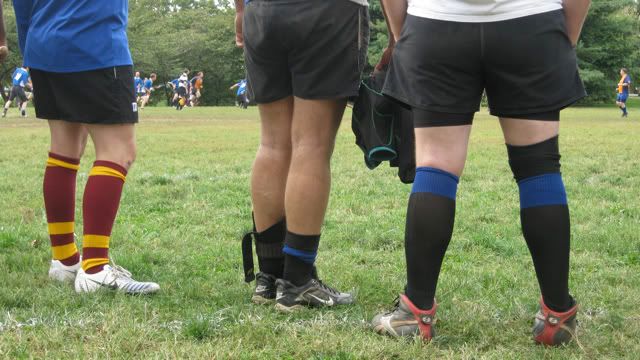 It's a great sport for ogling men's calves!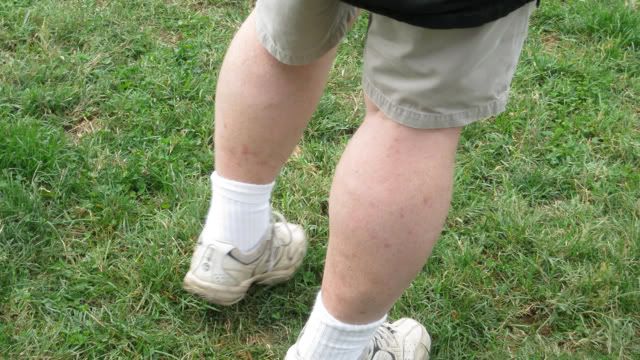 These are one of the coaches'.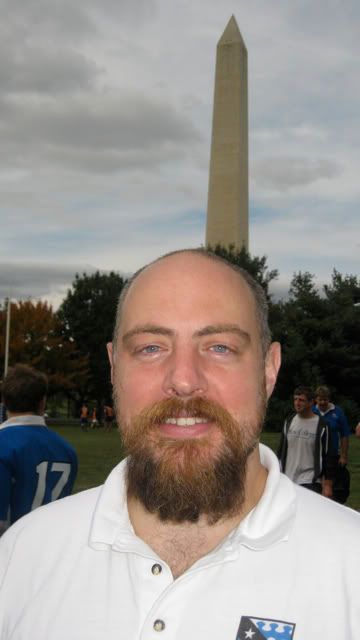 "Send me in, coach!"
mudcub wants to play.
He's played on the Denver and San Francisco gay rugby teams,
and is going to start going to the Renegades' training and practice nights.
(And yeah, I just broke several photography rules with this shot, but he's still fuckin' handsome.)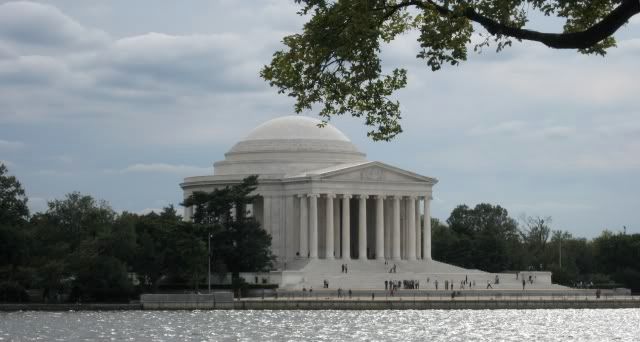 Walking back to the car we came upon a Kodak Moment for the Jefferson Memorial,
where we saw a lot of men running around in red dresses. More on that in a future post.

Oh, and the Renegades won their game!
It was a great day.