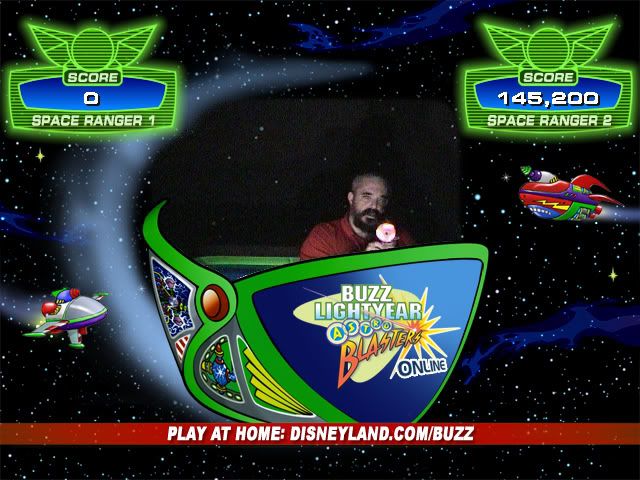 Where am I? Why, beyond infinity, of course. My nephew finally hit 40" in height so he was able to go on some rides for the first time. I hadn't been to Disneyland in around ten years, so some of them were new to me, too. This one,
Toy Story Midway Mania
at California Adventure, was a lot of fun, since it combines so many effects - ride, video, shooting gallery, 3-D, and even the sensation that things are being thrown at
you
(and barely missing), thanks to targeted air jets.
But it was probably the rides I hadn't been on since my own youth that had the most resonance for me -- the Matterhorn, and the circumnavigating train (which still had the Grand Canyon and animatronic dinosaur dioramas!).
It was also very cool to meet/see/run into at the park Steve/
putzmeisterbear
and Jason/
fogbear
, Douglas/
soundbear
, and
albadger
, all of whom were in town for tomorrow's big Gay Day at Disneyland.
Today, my nephew's soccer game, and birthday party. More to come.