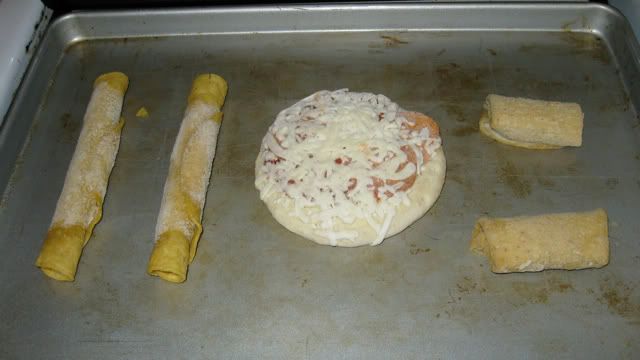 D I N N E R I N B R O W N
I've been working too hard. 'Til 10 Monday and Tuesday, 'til 9 last night. This is what I have when I get home and am too tired to prepare something. Or a bowl of cereal. Or a tuna fish sandwich on cinnamon bread toast.
It's actually not as basket of sad as it looks, but it is brown. I also had a piece of fruit (not brown) and a Dove Ice Cream Miniature (brown).