I'm a sucker for trying new flavors – chips and crackers, cookies, breakfast cereals, ice creams. Although I have my limits – nothing mocha or coffee flavored, and no cereals with "marshmallow" pieces. Here's a round-up of some new ice cream flavors I've tried recently.
In past years I've done posts on the new flavors of Ben & Jerry's that are introduced each spring, but this year I wasn't really impressed with the
meh
selection, or the one I sampled. But they recently came out with this new "Limited Batch" flavor that sounded promising, Key Lime Pie, which will now go into the category "A Supposedly Nummy Flavor I'll Never Buy Again," mostly because there's not enough lime flavor or tanginess. If it wasn't for the label, I might have guessed I was eating a sour cream ice cream or a tangy frozen yogurt.
I'm a bit of an ice cream snob. If I'm going to consume the calories, they better be damn worth it, so there are a lot of ice creams I wouldn't even consider buying or eating. Despite my effusiveness here, I actually only eat about two pints a month. If you're an aficianado of really good chocolate super-premium ice cream, you'll remember the late, great Godiva Dark Belgian Chocolate ice cream, probably the best chocolate ice cream ever concocted. The entire franchised Godiva ice cream line went belly-up a couple years ago in a messy ownership/bankruptcy case, and I and other GDBC fans searched for a substitute. A few wannabes and upstarts entered the grocery freezer cases, and a few of them make some decent chocolates, if not matching Godiva's luxurious flavor, richness, and mouthfeel.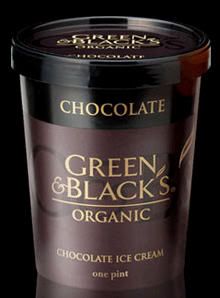 Green & Black's chocolate ice cream was, at first, the closest I could find. Dense and nicely bitter, if not as creamy.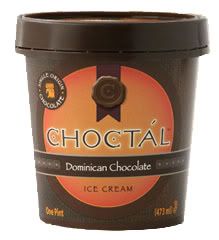 Choctal came out with a line of single-origin chocolate ice creams, each one with their own characteristics. Unfortunately, I can never remember with certainty the distinguishing qualities of these varieties, I think I remember liking the Costa Rican one best. They also came out with a line of four different vanilla ice creams from beans of different origins, but I haven't seen those in my markets yet – besides, they ain't chocolate.
Years ago Edy's Ice Cream came out with a super-premium line in pints called Edy's Dreamery, and they had a flavor called Hot Chilly Chili which I
loved
-- chocolate ice cream spiked with chili pepper (cayenne, I think), and chocolate-covered roasted almond pieces. Of course, if I really love a flavor, it's usually discontinued, and Edy's Dreamery failed to grab enough market share against the behemoths Haagen Dazs and Ben & Jerry's, and the entire line disappeared after a couple years.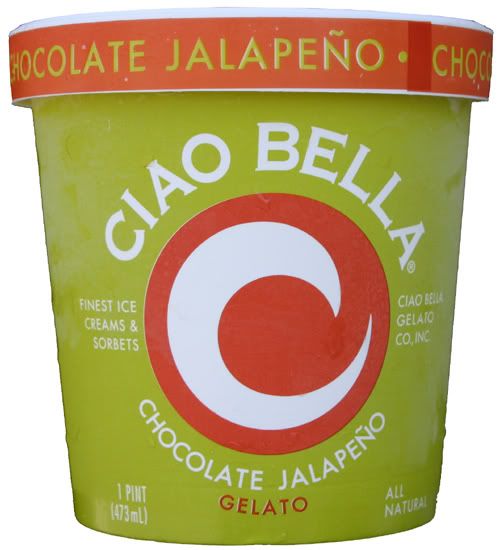 So when I saw this new flavor from Ciao Bella, Chocolate Jalapeno, I had to give it a try. Ciao Bella may be a gelato and sorbetto line that's regional to the East Coast, you may not see it in your markets. They have some interesting flavors (including wine-flavored sorbets), and one of these years I need to seek out their retail stores where they have some
fucking amazing flavors
. Their supermarket pints are the densest ice cream I've ever experienced – absolutely no air is pumped into them – meaning you have to take it out a good 20-25 minutes for tempering before you can easily serve or should eat some.
Anyhow, I haven't sat down for an actual serving of this yet, I've only sampled a taste, but the initial flavor notes taste like burnt chocolate. It reminds me of the chocolate pudding my mom would sometimes scorch while cooking – yes, moms used to
cook
pudding back in the day before instants and the invention of pudding cups, when people were shorter and lived close to their stoves. So the flavor is both a little offputting but also comforting, but this is likely to be a one-time sampling.
Ciao Bella also has a Key Lime (with graham cracker crust) flavor which I also picked up, but haven't tried yet.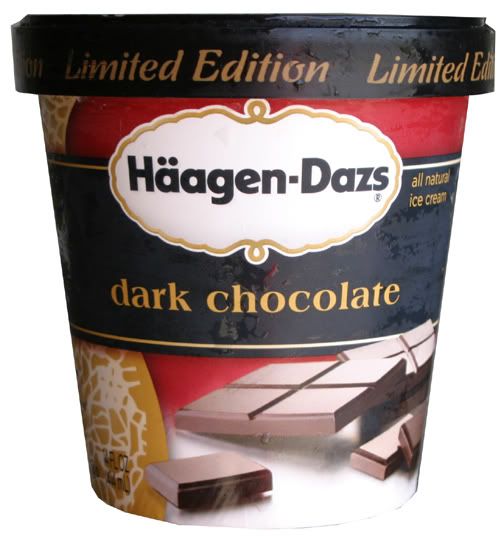 OK, here's the new winner in the chocolate category, Haagen Dazs' Limited Edition Dark Chocolate. It could have been part of their new "5" line, as it's amazigly pure for a commercial ice cream, with only five ingredients: cream, milk, sugar, chocolate, and egg yolks. Although advertised as a Limited Edition, I hope like some of their other LE flavors it sticks around for a while.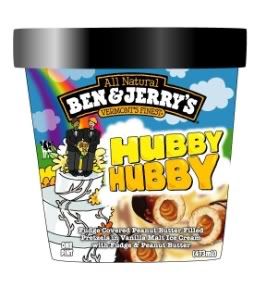 And major props to Ben & Jerry's for renaming (and repackaging!) their "Chubby Hubby" ice cream flavor in celebration of Vermont (their original home state) becoming the fourth state in the union to legalize and recognize same-sex marriage! Supposedly this special packaging will only be around for a month, if I see it at my supermarket I'll definitely buy some.