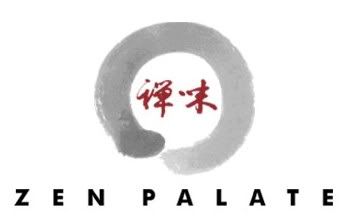 OUT WITH THE NEW IN WITH THE SAME OLD
New Yorkers like to think their city is better than anywhere else in the country (even though the truth is it's clearly not). So they always rail against when NYC becomes more like the rest of the country, like when another chain store or restaurant moves in. Case in point: Zen Palate, an upscale vegan restaurant which went out of business at its Union Square location, will be replaced by a T.G.I.Friday's, the chain known for its populist cuisine of salty fatty goodness, and all the happy shiny people in their TV commercials.
My Union Square neighborhood has been through many changes in the two decades-plus that I've lived here. The blocks surrounding the park (now restored, one of the nicest and most vibrant small parks in the city) used to be nothing but vacant buildings. A lot of people didn't even know where Union Square was, I would have to describe my neighborhood as "south of Gramercy, west of Stuyvesent City, and north of the East Village."
NOSTALGIA FOR A PORN THEATER
You used to be able to score grass and probably just about any other drug you wanted from all the dealers at Third & 14th and around the park. I was once chagrinned to read in
The New York Times
the then-decrepid building just down the block from my apartment building described as "known to the police as a notorious crack den." Which certainly explained a lot of the behavior I witnessed outside of it when walking past, but caused me to wonder, if it's so notorious to the police, why don't they do something about it? And on the corner of Third & 14th there was a skeezy quarter-booth gay porno place (I looked at porn magazines there a couple times, I think, but seeing the average denzien going in and out of the place I decided I had no interest in exploring the booths in the back, no matter how dark they were), and down the Avenue were two porn theaters, one gay, and one straight – the latter with a beautiful six-color neon marquee left over from its days as one of the leading Yiddish theaters of the previous century, and then an early cinema, and later, a legit theater stage. During its porn theater years it played itself in
Taxi Driver
, as well as had a starring role in the edgy indie film
Variety
along with the talents of Kathy Acker, Nan Goldin, and John Lurie. It's since been demolished, with a luxury highrise apartment building in its place.
Now that the neighborhood's been revitalized, everyone knows where Union Square is. I sometimes wonder-worry about behind-the-curtain forces at work that cause neighborhoods to run into ruin and disrepair, driving down property values, only to then start the development cycle all over again. A block-size empty department store building down the street was torn down and four apartment building towers built in its place, causing wind tunnel effects off the park that wrench your umbrella out of your arms in winter months, but we did get a large supermarket sited there.
One of the best advantages of my neighborhood is its proximity to the Union Square Farmer's Market for all the fresh produce and artisian foodstuffs from local small and organic farms. Later, we got a ginormous Barnes & Noble, restaurants (Bobby Flay's Mesa Grill, for one), a Virgin megastore (recently closed, we'll be getting some mainstream clothing store in its place), one of the city's first Whole Foods markets, and one of the city's few Trader Joe's and a separate (it's a NY State law) Trader Joe's wine shop. So the neighborhood's now kind of a "foodie central," and the competition has helped improve the once famously bad selection and service at the supermarket.
The quality I miss most about my neighborhood was its low density. Not a lot of highrises. When you went to the Upper West Side, you'd find yourself fighting just to walk down sidewalks crowded with strollers and people walking several abreast whose sense of entitlement was matched only by their obliviousness. That's changed for my neighborhood now that NYU has learned it can make more money as a landlord than it does as an institution of higher learning. They've built maybe a dozen huge dorms in the past 15 years, adding all the more density to the neighborhood since the rooms are so small. In truth, they had little choice, as it was becoming increasingly difficult for students to find affordable housing (even shared) near the campus, as studio rents started topping $2,000/month for Mom & Dad to pay in addition to the tuition. It was the only way to keep NYU a viable option to attend for many students. And with their dorm rooms being so small, the students flood out into the public spaces, overflowing onto the sidewalks of the scores of neighborhood bars that don't card – it's especially bad on the first weekend after a spate of several weekends with bad (rainy or freezing) weather, as well as the first weekends of the semester (which will start this coming weekend).
The only constant is change, I tell myself, and I'm not about to allow myself to become some sort of
Prisoner of Second Avenue
or
Little Murders
-type misanthrope railing from the window. You learn coping and avoidance techniques, like where not to go on certain times and nights of the week. To which, you can be sure, I will be adding T.G.I.Friday's to the list.