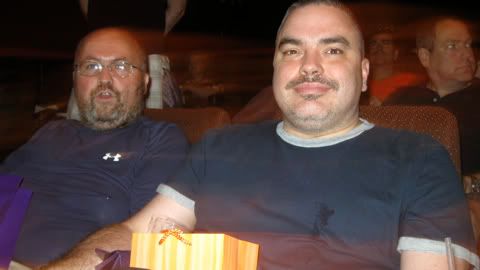 danbearnyc and Brian/
wonderboynj.
Dan was the best laugher, invite him to comedies!


Everybody had a great time at my birthday movie party, but it kicked off my insanely busy birthday weekend, so I didn't have the time to post pictures from the evening. Here's everyone who was there. Hey, it was hipshot photography, and we were hopped up on sugary movie snacks!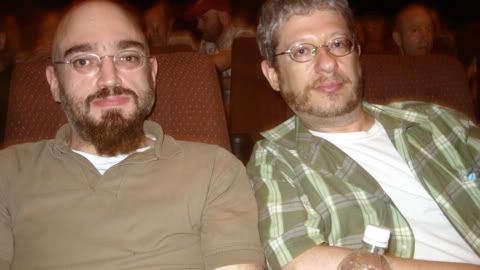 Scott/
sirpupnyc and Cliff/
jazzbearny apparently go to the same optometrist.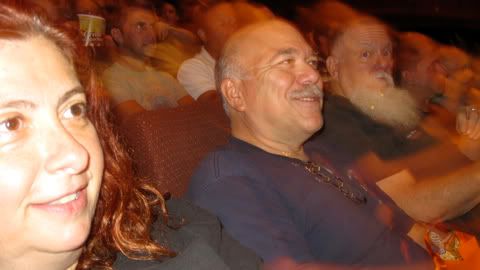 My friends Scotty and Jeff/
hammerride totally surprised and delighted me by coming! Luckily there were still a couple of extra seats so we could all sit together.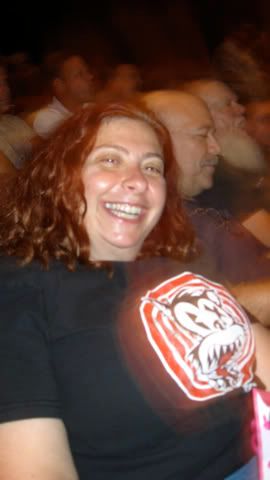 Here's a better shot of
lolitasir!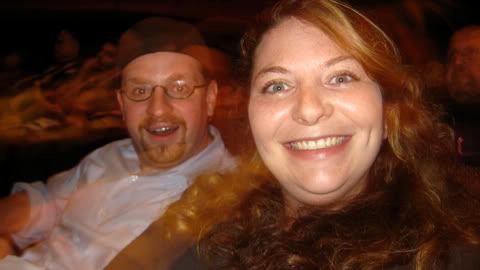 And here's the deliriously happy (get a room!) couple Phil/
boymeat and
kathryntact.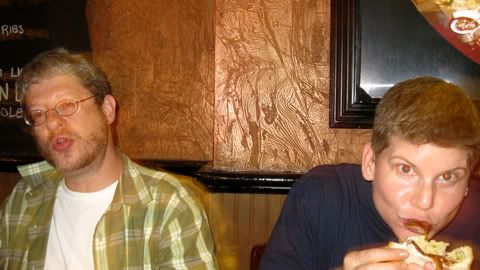 Katherine/
deafdyke joined us for dinner afterwards at Righteous Urban Barbeque! That's Cliff to her right.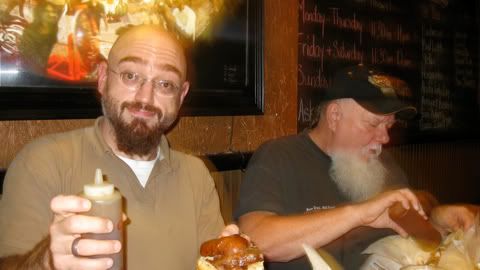 Going around the table for 11, Scott and Jeff dig in.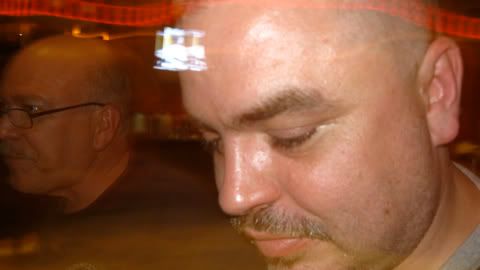 Scotty and Brian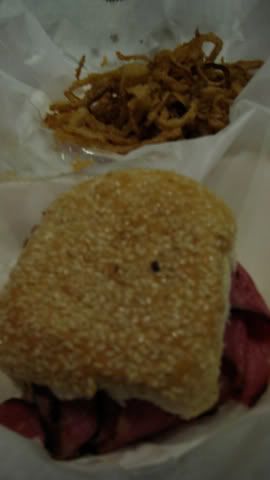 I ordered the smoked turkey and smoked pastrami sandwich, with a side of onion strings! I'd definitely order this again.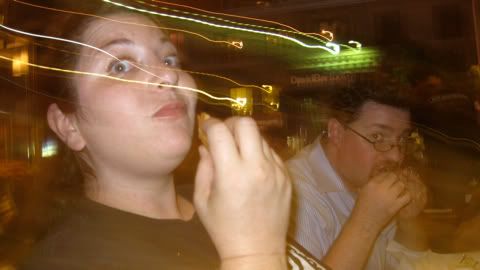 Katherine and Phil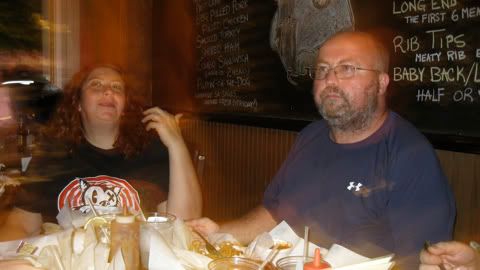 And Lolita and Dan!

Thanks to everyone who came and made my birthday movie party so much fun!