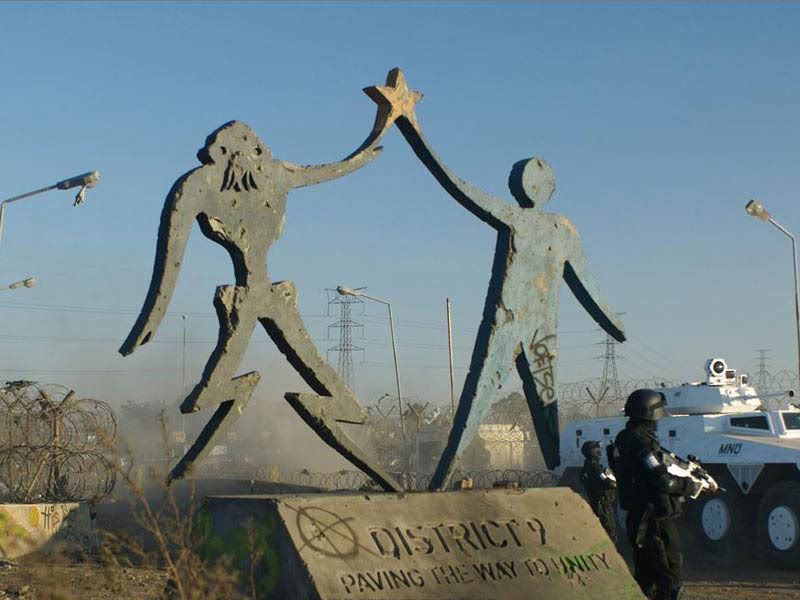 Got to see a preview screening of
District 9
last night with Ed/
tycho_anomaly
, Jeff/
hammerride
, and
naylandblake
.
District 9
is worthy of all the hype and buzz and accolades you've been hearing. A breakout sci-fi movie, much like
Alien, Blade Runner, Brazil
, and
Robocop
, with elements of
The Fly, Enemy Mine
, and
Alien Nation
as well. Amazing alien design and special effects but an action story so riveting you stop wondering "How did they
do
that?!" and just enjoy the ride. I'd give it four stars out of four stars.
For future reference, though, the movie is not good for drinking games of taking a drink every time one of the characters says "fuck," or somebody blows up.
Now on to the forthcoming movies
9
and
Nine
!