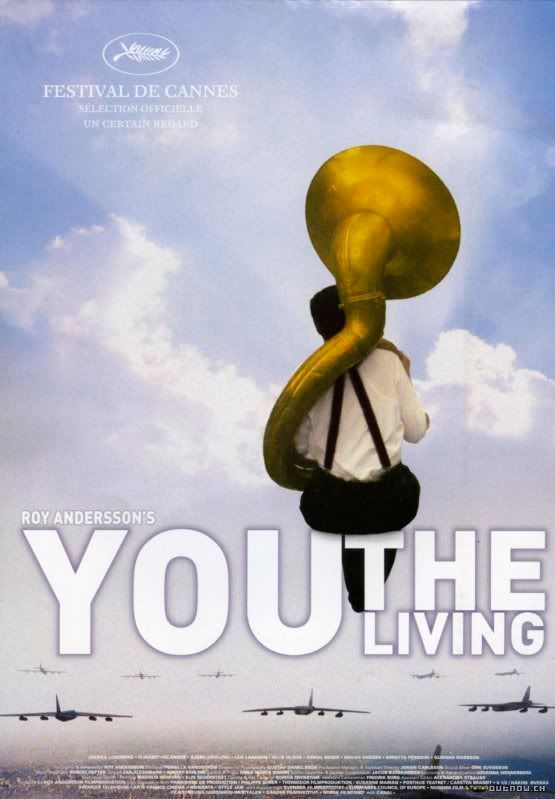 Hotties Ed/
tycho_anomaly
and Jeff/
hammerride
are in town are we're headed to
You, the Living
at the Film Forum
tonight
for the
6:00 pm
screening if anyone else would like to join us. Afterwards we'll probably seek out someplace nearby for dinner that's fun and not too expensive.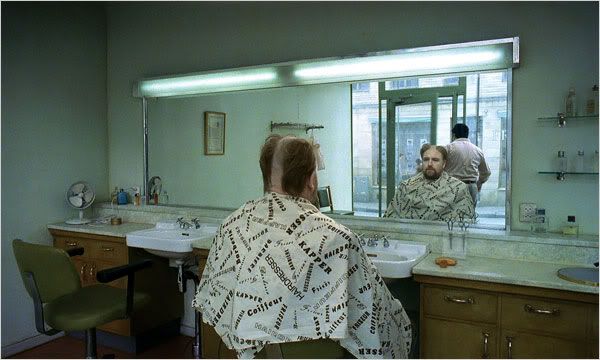 I don't know a lot about the film except that it's a comedy and has
a phenomenal 100% positive rating at rottentomatoes.com
from all sorts of critics.
You, the Living
has won a bunch of Festival awards, and the director, Roy Andersson, will have a retrospective of his works next month at MoMA. His composed and stylized light humor has been compared to Jaques Tati, David Lynch, and Terry Gilliam, which is pretty good company to be included in.
Comment here or at
tycho_anomaly
's journal
if you're coming.