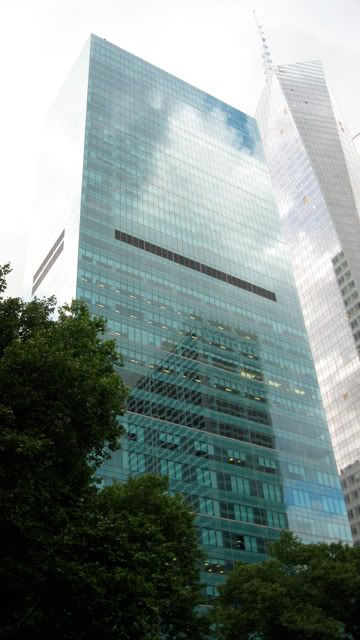 After we took in the
"1969: The Year of Gay Liberation" show at the New York Public Library
, we went for a walk in Bryant Park.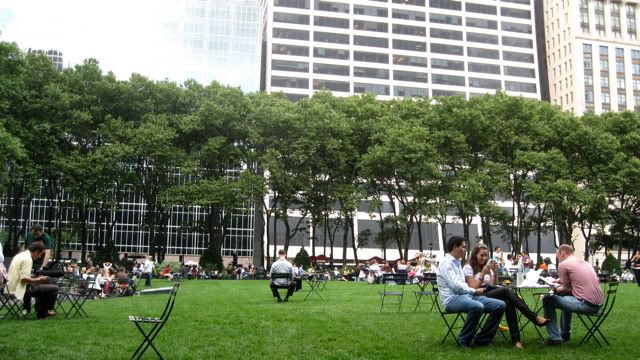 Bryant Park takes up almost two city blocks (minus where the library sits) smack dab in the middle of bustling midtown, just a block east of Times Square and a couple blocks west of Grand Central Station. It's one of the most popular and heavily-used places in the city -- it's where they erect the tents for the Fashion Week shows, and during the summer they show free movies for thousands sitting on the lawn. There's a stage for concerts and other special events. It was the first city park to provide free wi-fi*, and it's so popular that there are now thousands of chairs and tables for lunching and communing and reading and working and surfing on. It reminds me of Hyde Park in London.
__________
*
Starting today, Rockefeller Center and Union Square get free wi-fi, 24/7/365, underwritten by the Syfy Channel, with Times Square to be added soon.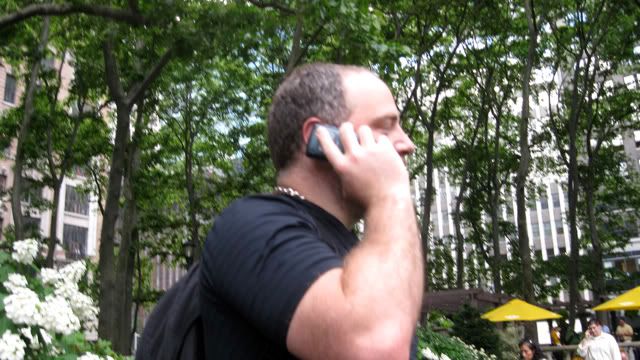 Here's
mudcub
looking very much already like the busy Noo Yawker. He's trying to get his agent on the phone!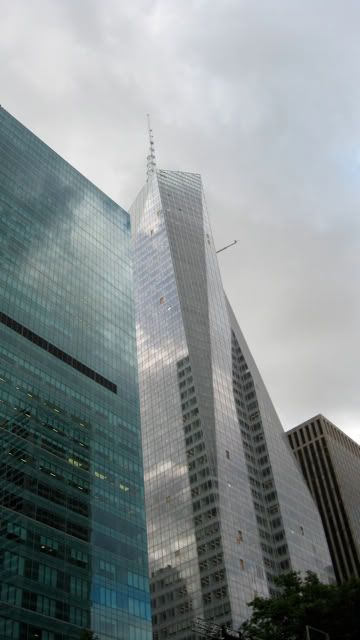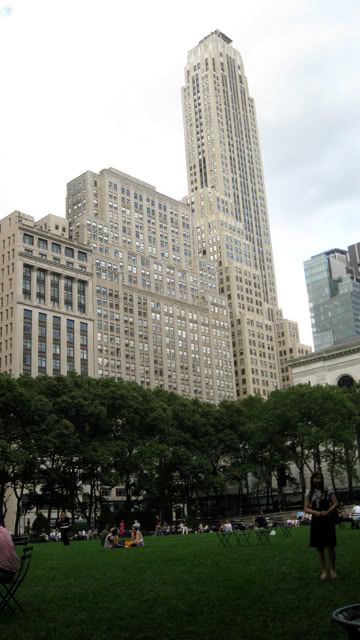 The park is surrounded by tall office buildings.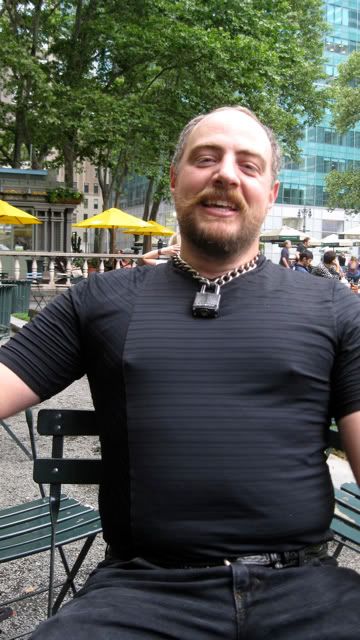 Man oh man.
From there we hopped on the subway to save 20 minutes (
still so much to see and do!
) to get from 42nd to 59th Streets, where we continued our stroll, now through a good deal of Central Park.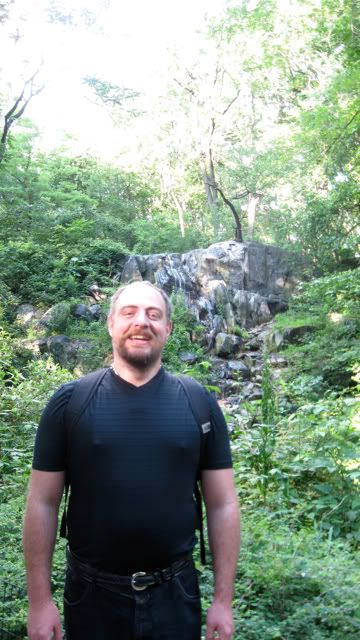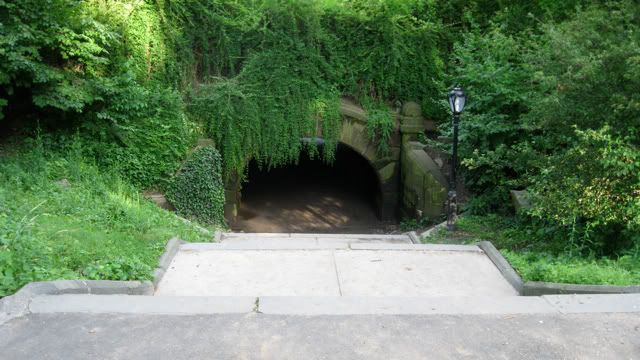 I was beside myself with pleasure because it was the first sunny weather we had had in the city in nearly
three weeks
of gray overcast and
daily rain
!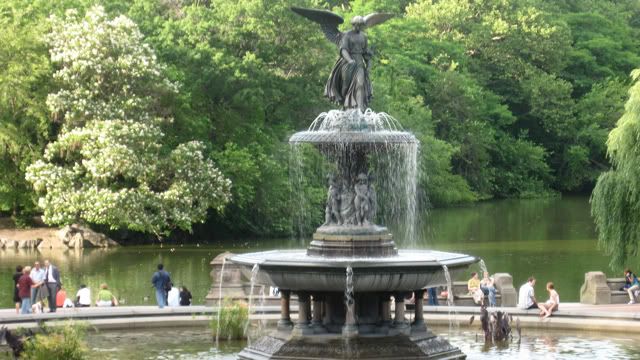 This is Bethesda Fountain, which stood still and empty for many years in disrepair, and now has been beautifully restored. The huge fountain always so moves me because it was featured in the play
Angels in America
, where the sick and dying but hopeful Prior gives the closing lines, a benediction, to the epic play:
The fountain's not flowing now, they turn it off in the winter, ice in the pipes. But in the summer it's a sight to see. I want to be around to see it. I plan to be. I hope to be.

This disease will be the end of many of us, but not nearly all, and the dead will be commemorated and will struggle on with the living, and we are not going away. We won't die secret deaths anymore. The world only spins forward. We will be citizens. The time has come.

Bye now.

You are fabulous creatures, each and every one.

And I bless you: More Life.