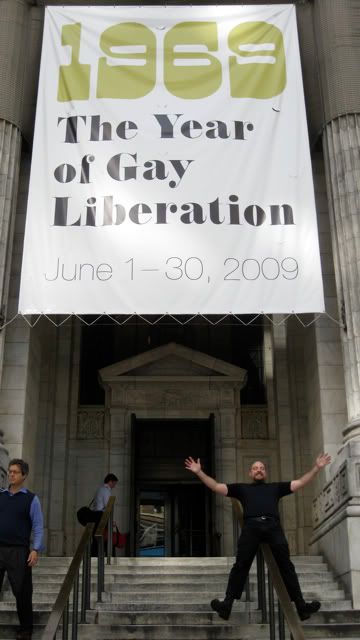 After MoMA
mudcub
and I walked down Fifth Avenue to the august New York Public Library, yeah, the big one with the lions out front (Patience and Fortitude) that you've seen in countless movies. This was for their special exhibit for the 40th anniversary of the Stonewall riots, with photos and artifacts from their archives documenting the burgeoning gay rights movement in New York in the late 60's.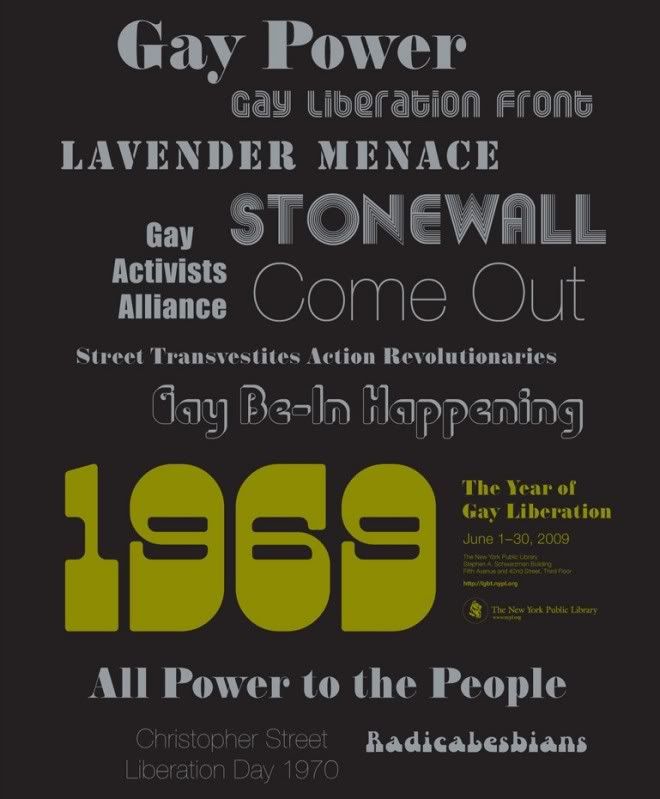 It was a small show but had some amazing pieces. I was a good patron and didn't use flash in the less-than-bright hallway where the pieces were displayed under glass, so most of my pictures came out horribly. Thankfully, the Library finally has
their online version of the exhibit
up (I couldn't find it the last time I went looking for it, it's not well linked), so most of these images come from there.
Wow, the photos and documents were fascinating and moving.
(
Collapse
)