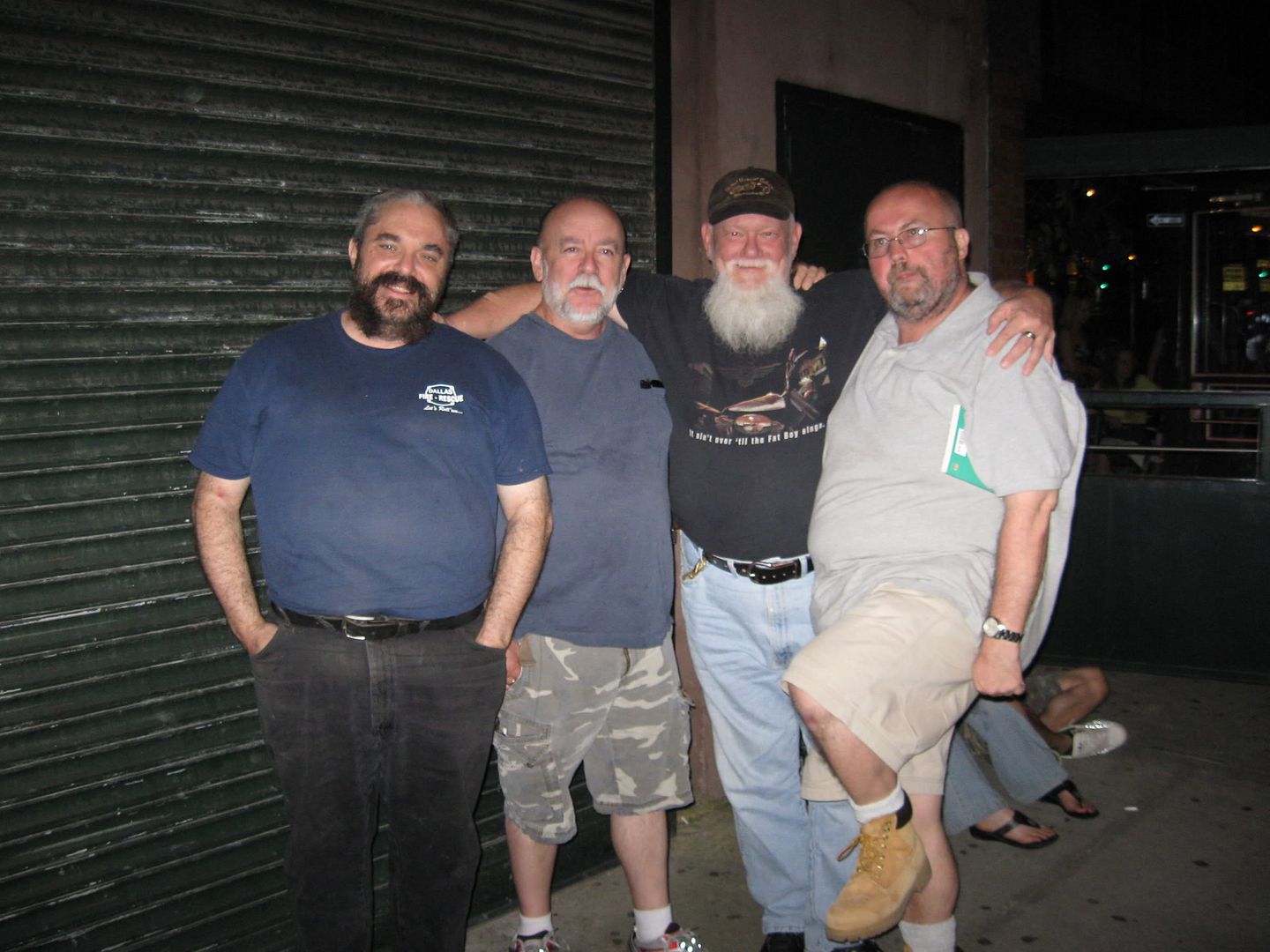 W E L L F E D
Ed/
tycho_anomaly
and Jeff/
hammerride
are in town and joined me,
danbearnyc
, and Katherine/
deafdyke
(not seen, she took the photograph) for a July 4th dinner over on the west side in what's soon to be called (and well-known) as the High Line District, at a lovely restaurant while we can still afford it (Iron Chef Morimoto's newest restaurant, with its $35 entrees and $120 omakase, is just down the block). This is us, well fed, right after dinner and waiting for the fireworks to begin over the Hudson River. We watched them from a parking lot
under
the new High Line Park! The fireworks were spectacular. I hope everybody had a July 4th as productive and fun as I did. I ♥ my friends.