July 3rd, 2009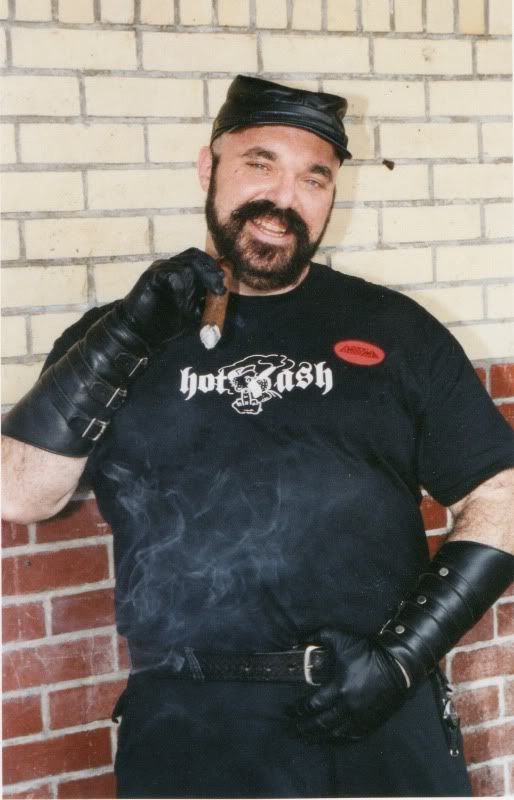 Was going through some papers and came across this photo of me that never got scanned in. That's right, it was taken on this stuff called
film
-- let me see if I can explain this to you -- this "magic plastic" with a "supernatural emulsion" that would "capture" your "image" by "changing colors," which was then transferred to "sensitive paper" via a "controlled exposure." What's paper? Gee, this is getting complicated.
Anyhow, my guess was that it was taken about eight years ago, and the processing date stamp on the back tells me it was taken seven years ago. It was taken at a Folsom Street East leather street fair. I have more gray and about ten more pounds now, and more
wrinkles
laugh lines. I still like leather and cigars.