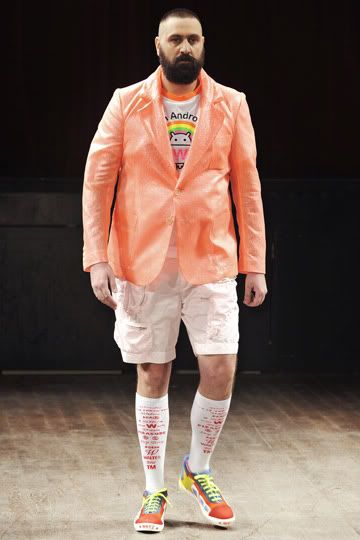 Bears walk the runway for Walter Van Beirendonck's latest show. Although not colors I think I look good in, I like all the lime and pale green he used this season. I think ginger bears look especially good in these colors. I love the way-oversize shirts, which remind me of bringing one of my father's old button-down white dress shirts to wear as a smock during art period in kindergarten.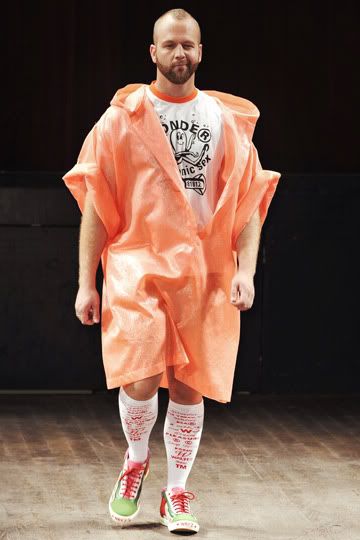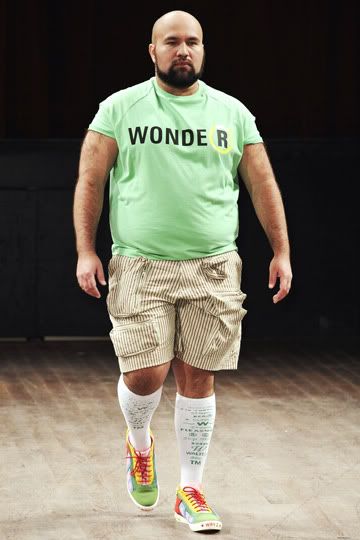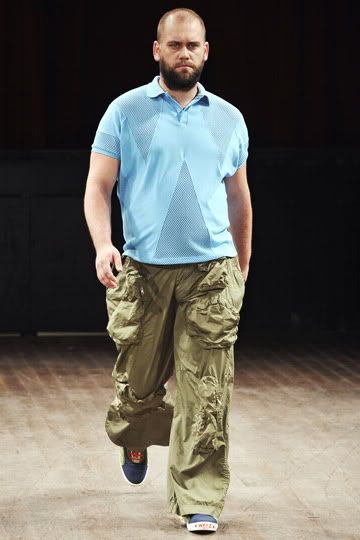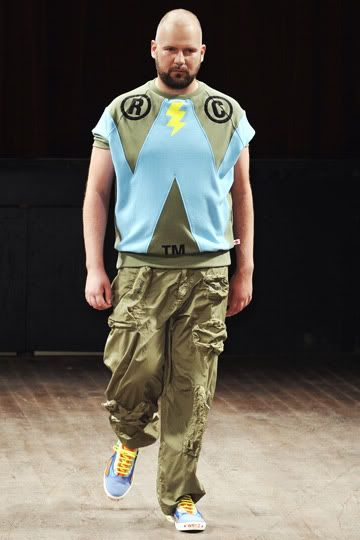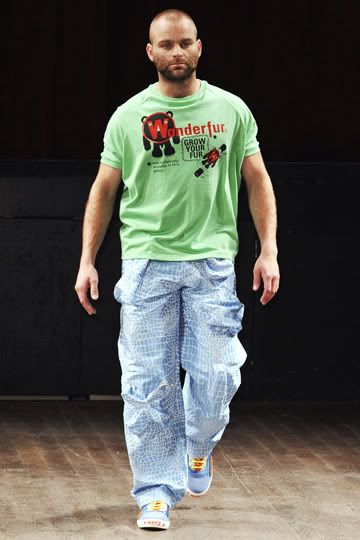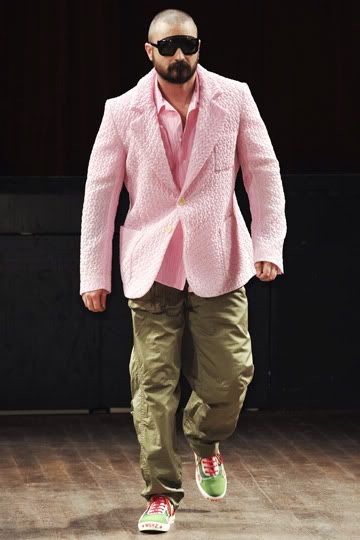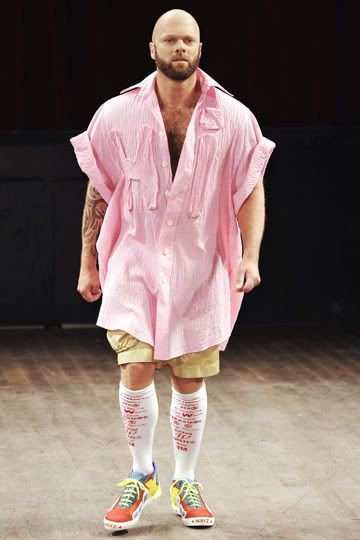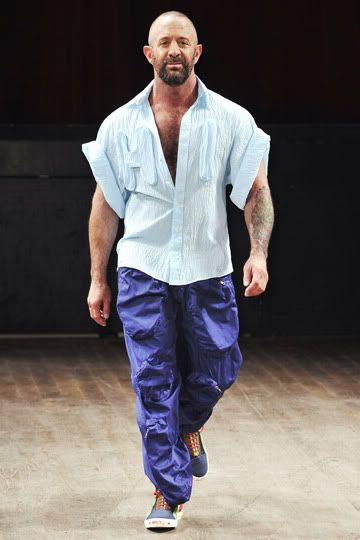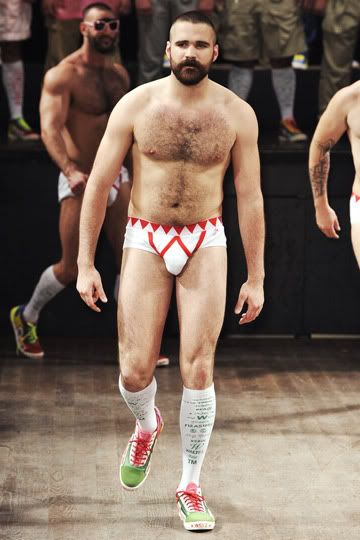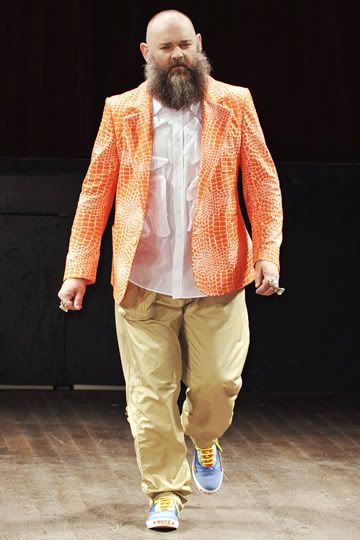 Thanks to
moroccomole
and
kerpluuunk
at
fashin
.
More here.
The last one is the designer Walter himself. More of Walter
here
. And more bearish fashion
here
.