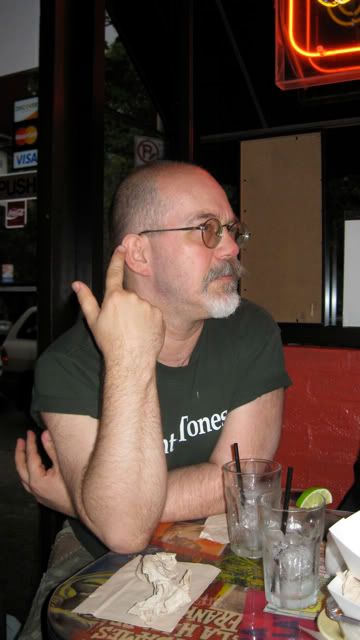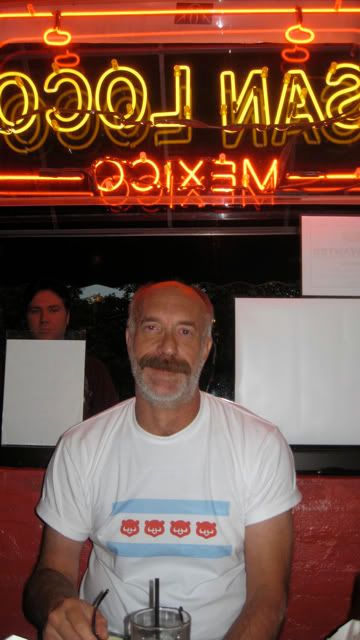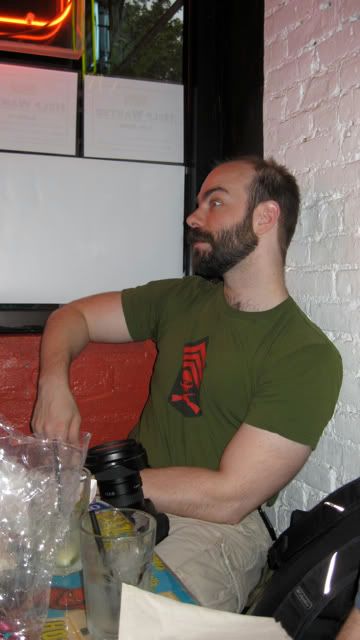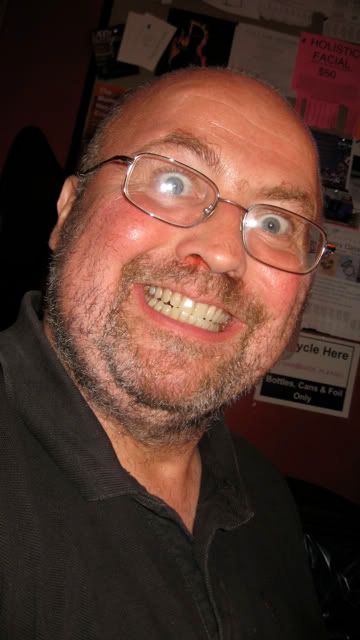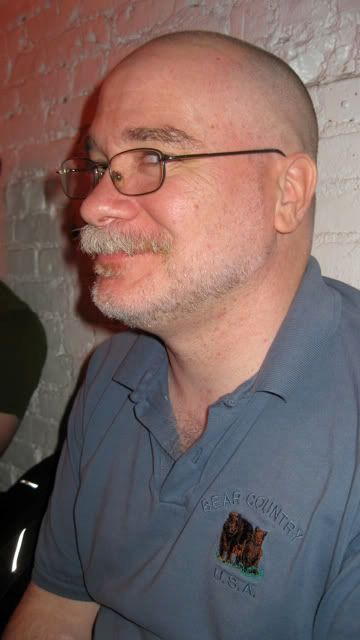 David/
annoyinghandle
came to town this weekend, so some LJ friends decided to toast him with tacos and margaritas at a joint in the East Village last night. The motley crew above is Chip/
bearfuz
, David, Christopher/
theoctothorpe
,
danbearnyc
, and John/
trulygrateful
.
While we were munching tacos and chatting about everything from high art to low cartoons, I got a call from
lolitasir
and
naylandblake
, off at Leather Retreat summer camp, letting me know the box of homemade cookies I sent them had arrived. I didn't attempt anything as ridiculous as last year's
bacon chocolate chip cookies
; this year's assortment included Pretty Pretty Princess sugar cookies with
lots
of bright pink crystallized sugar, oatmeal cookies with chocolate chips, dried cherries, and coarsely chopped almonds, and brownie cookies with hot-spiced hazelnuts. I only sampled one of each as they came off the sheets, but enough to know they all came out quite yummy for my friends.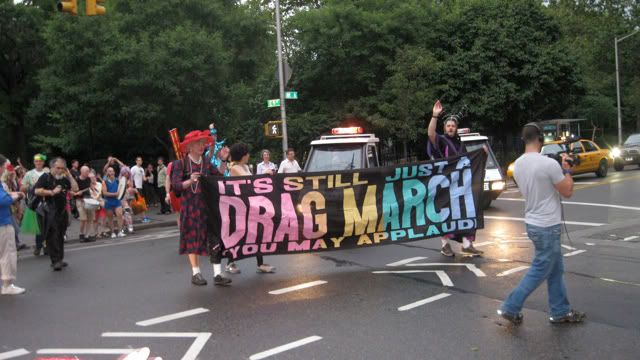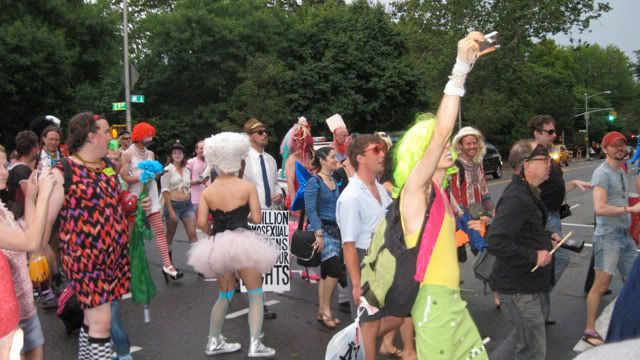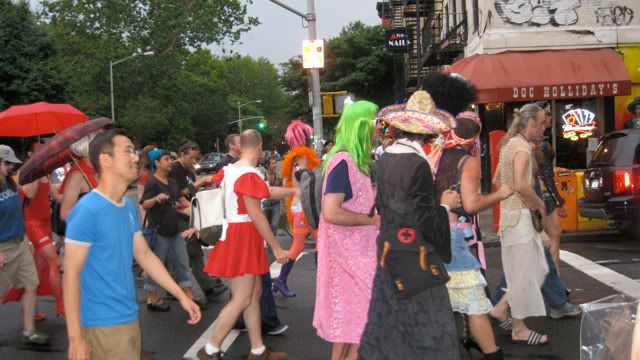 We convened there 'cause we wanted to see some of the Drag March which was convening in Tompkins Square Park across the street. The Drag March
stepped
sashayed off just as we exited, so not only did we get to see the glamour and fabulousness, we fell in and marched along in the rear, whooping and hollering through the streets of the East Village, heading west to Christopher Street and the Stonewall Inn bar.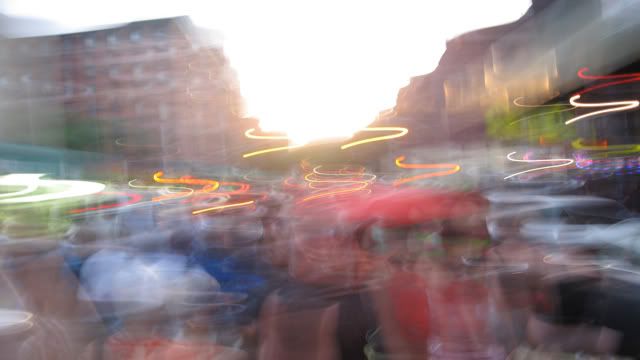 It's kind of hard marching and taking snapshots at the same time, but you get the idea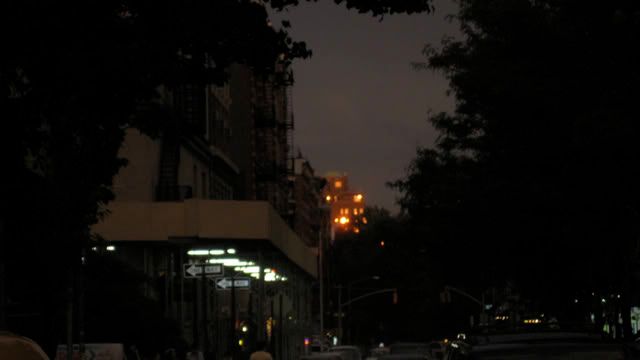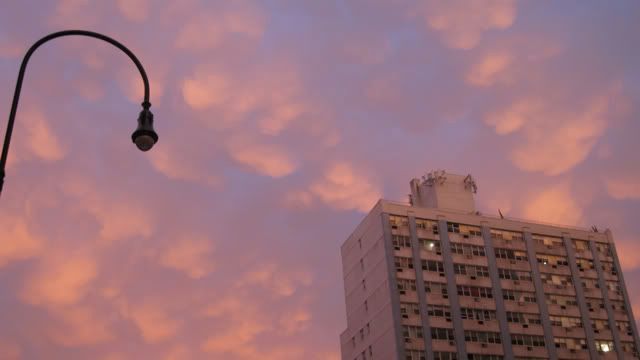 The dark storm clouds from a couple hours earlier were parting, and we were getting a spectacular sunset with golden light igniting the "bonfire of the vanities" in the windows of all the buildings behind us, and turning the remaining clouds in the sky pink. It was a beautiful and appropriate way to kick off this Pride weekend, commemorating the 40th anniversary of Stonewall.