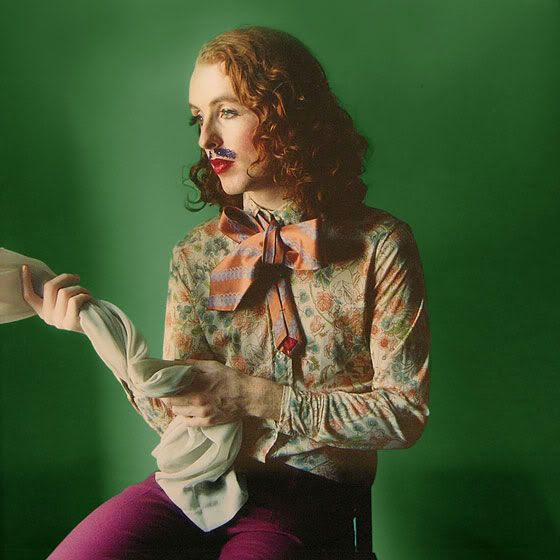 photo by Ves Pitt, see June 18
The New York Public Library did a special exhibit on Stonewall on its 25th anniversary and it was excellent, both illuminating and moving. This one should be even better.
The NYPL observes Gay Pride Month with the following special events:
Now through June 30, 2009
11:00 AM – 6:00 PM Mon-Sat, until 7:30 PM Tues & Wed, closed Sun
1969: The Year of Gay Liberation
The year 1969 was a flashpoint in the history of LGBT civil rights struggles, marking a paradigmatic shift in the ways that gays and lesbians saw themselves and fought for their full inclusion within American society. In the wake of the Stonewall Riots on June 28 of that year, gays and lesbians in New York City radicalized in an unprecedented way, founding activist groups—Gay Liberation Front, the Radicalesbians, Gay Activists Alliance, and Street Transvestites Action Revolutionaries—that created a new vision: Gay Liberation. This exhibition charts the emergence of this new vision through photographs and original documents that show the evolution of Gay Liberation in New York City from the Stonewall Riots to the first LGBT pride march—Christopher Street Liberation Day 1970.
The New York Public Library
Fifth Avenue at 42nd Street (3rd floor)
FREE
Thursday, June 18, 6:00 PM
Third Annual Drag Show Video Vérité: The Ultimate New York City Drag Show... on Video Tape
Premieres of never before publicly screened footage capturing over four decades of New York City's top male and female impersonators including rare footage of Divine, Flawless Sabrina, Charles Ludlam, Mr. Lynn Carter, Joey Arias, Rose Wood, Sherry Vine, Lady Bunny, and RuPaul. Plus a special slide show of Ves Pitt's drag portraits with live piano accompaniment. Selections made by drag historian Joe E. Jeffreys, who will introduce the program.
The New York Public Library for the Performing Arts
40 Lincoln Center Plaza (entrance just to the right of the Opera House)
FREE
- first come, first served
Mon, June 22, 6:00 PM
"Ten More Good Years" - NOT AVAILABLE THROUGH NETFLIX
With a talk by filmmaker Mike Jacoby
lgbt@nypl presents a screening of this groundbreaking documentary followed by a talk with director Mike Jacoby.This film explores the unique challenges facing Gay and Lesbian seniors. "Ten More Good Years" looks at life for these elders today and suggests directions for the future of LGBT aging.
New York Public Library - Tompkins Square branch
331 East 10th Street
FREE
- first come, first served
Thursday, June 25, 2009, 6:00 PM
A Date with Liberace
A glittering and enchanting evening of virtuoso piano solos, songs, and comic vocal selections with a narrative that looks at the life and times of Mr. Showmanship himself, Liberace. The glamorous, multi-talented female concert pianist/drag diva Jacqueline Jonée looks at Liberace's life from his humble beginnings in Milwaukee and rise to being a television matinee idol, his movie and recording career, and his conquering the stages of Carnegie Hall, Las Vegas, and Radio City Music Hall.
The New York Public Library for the Performing Arts
40 Lincoln Center Plaza (entrance just to the right of the Opera House)
FREE
- first come, first served