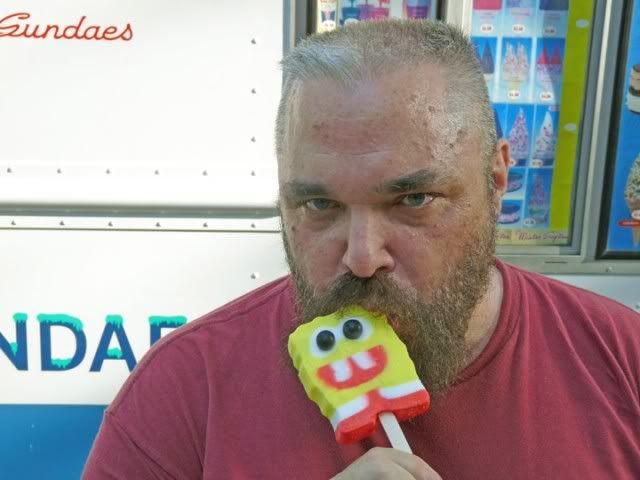 I was hanging with a friend in Brooklyn the other weekend, and I got to do something I haven't done in decades:
stop an ice cream truck
. (We have Mr. Softee trucks in Manhattan, but they just park on a corner, chimeless, and overcharge.) It took me back to my childhood:
here's why.
We sat out on the brownstone stoop and even chatted with his neighbors out on their stoops, enjoying the afternoon weather and treats from the truck. It was sweet.
Photo by
naylandblake