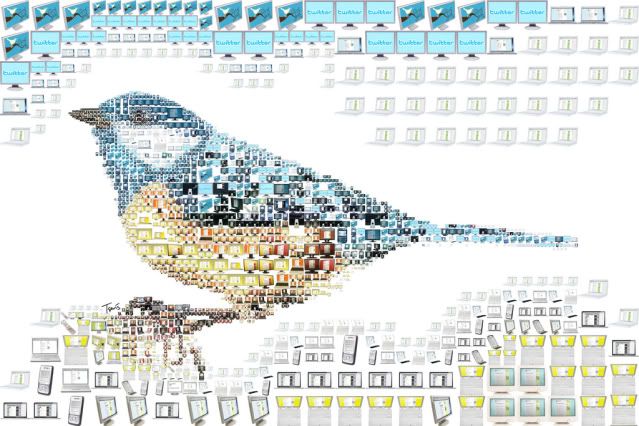 Amazing art by Tsevis Visual Design
Recent tweets from my twitter. There'll be a quiz later.
● Shared secrets with my younger sister last night. It's something our WASP family usually doesn't do. We cried, we laughed. It felt good.
●
UP
was charming, sentimental, very inventive, and adventurous. Four stars!
● My tongue feels funny, I think from all the MSG in the Chinese food I had for lunch. I mean, how does meat tenderizer know when to stop?
● The onion rings at Junior's are so ginormous they really should be called onion donuts. And they're even big for donuts.
● Walking upright again, kidney stone has passed. Celebrated with Moroccan food in the Village, and later, some carrot cake.
● I dreamt I heard
bearsir
say, "He has sand in his front teeth." What does it mean?!?
● Does eating Midnight Taco Doritos at 10:23 a.m. make me a bad person?
● I'm feeling Cadbury Fruit & Nut bars like Hellen Keller trying to find out which one has the most almonds.
● Got to do something today I haven't done in decades: stop an ice cream truck. I got the Spongebob popsicle, with gumball eyes. It was sweet.
● Today is laundry day. Clean underwear for everyone!
● Note to self: do not take ice cream out to soften and then take a sleeping pill.
● I went to the restroom at work and used the same drugstore product on the head of my dick *and* on my eyeball. I thought that was funny.
● This week's NYC movie was
MIGHTY APHRODITE
, not one of Woody's best, but still fun. Someday I'll learn how to pronounce "deux ex machina."
● Oooh, pretty! The Empire State Building is a beautiful royal purple tonight. It's for all of NYU's graduation ceremonies tonight.
● Weird things I hate about New York: George Whipple's eyebrows.
● Weird things I like about New York: the smell of vinegar that emanates from all the Subway sandwich shops.
● Our ninth straight day of rain. I'm sprouting gills.
● A fried-egg-on-head lady on bus, having trouble either receiving or keeping out transmissions to her head. Thanks for the reminder, Bette.
● In observance of Cinco de Mayo and the Swine Flu pandemic, dinner tonight will be five tacos carnitas, and lots of alcohol to kill any germs
● My Tivo knows I'm fat. Since I began recording fitness shows, I now get ads for stomach band surgery. I'm sure
THE MATRIX
started this way.
● dim sum in Chinatown with the kinknoscenti, ICP fashion and John Waters exhibits,
A GENTLEMAN IN NEW YORK
at Tribeca Film Fest with Lolita.
● Wolverine gets angry about cheap toilet paper in public restroom, accident occurs, then he gets REALLY angry.
#fakewolverinespoilers
● Tonight's NYC movie screening was
ON THE TOWN
- but now that I've seen The Public Theater's revival - not as good as I used to think.
● A public library branch opened up in my office building with innerwebs and lots of DVDs! I wonder what those brick-shaped things are?
●
9 to 5, The Musical
. Better than the movie, which is still faint praise. Dolly did a great job with the songs, and the audience loved it.
● Guilty pleasure: I watched
MR. BEAN'S HOLIDAY
and I liked it. I enjoy movies featuring idiots: Jerry Lewis, Jim Varney, Laurel & Hardy...