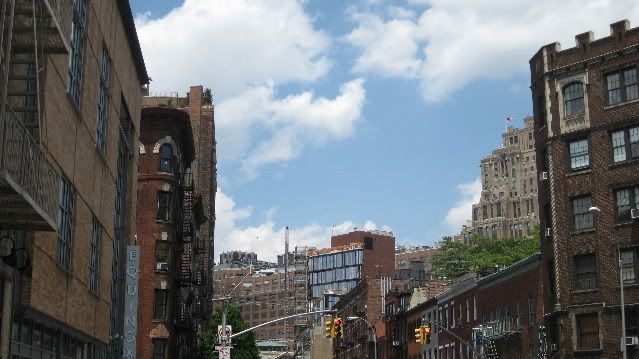 U R B A N C L U T T E R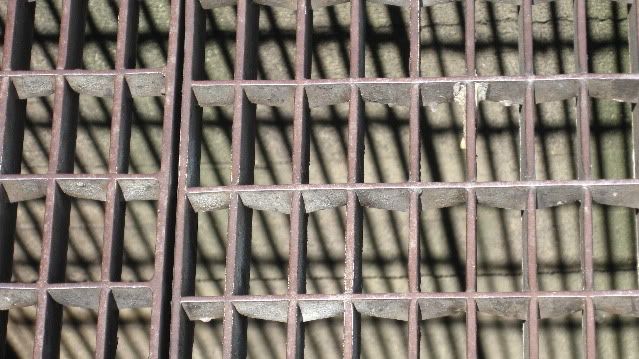 G R A T E
(#1 cause of accidental deaths in NYC)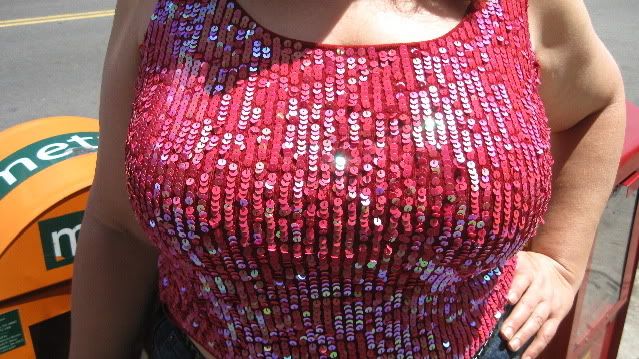 S P A R K L Y !
Brunch with
naylandblake
, Mike/
chef2b
visiting from L.A., and
lolitasir
at a restaurant that was good. Everything was very well executed, especially my salad with peanut-crusted chicken, corn, peanuts, radicchio, and baby lettuces in a light honey jalapeno dressing, and a basket of breads that included cooked-to-order orange sour cream donuts, blueberry ricotta loaf, and pear-pecan crumbcake. Even the
snozberry
cranberry juice was real cranberry juice – quite bracing! – and not the usual syrup stuff from the soda nozzle.
Again – largely because, I think,
naylandblake
knows so many people, while waiting on the sidewalk for our table we ran into people we know – in this case, Maura Reilly, the curator for
Nayland's recent big retrospective show
, and her girlfriend, the artist Tracey Moffatt, who were out and about in the Village. Afterwards, everyone was off to a Korean baths to get wet and be pampered all afternoon; I would have joined them but I'm supposed to avoid public pools until my P.A. is fully healed.