It must be summer 'cause we're starting to get a lot of LJ visitors here. I've long admired John/
rockey1
's journal and photographs so I was glad that Christopher/
theoctothorpe
invited me to join them for dinner during John's visit here.
danbearnyc
came along, too, having just strolled over from Queens.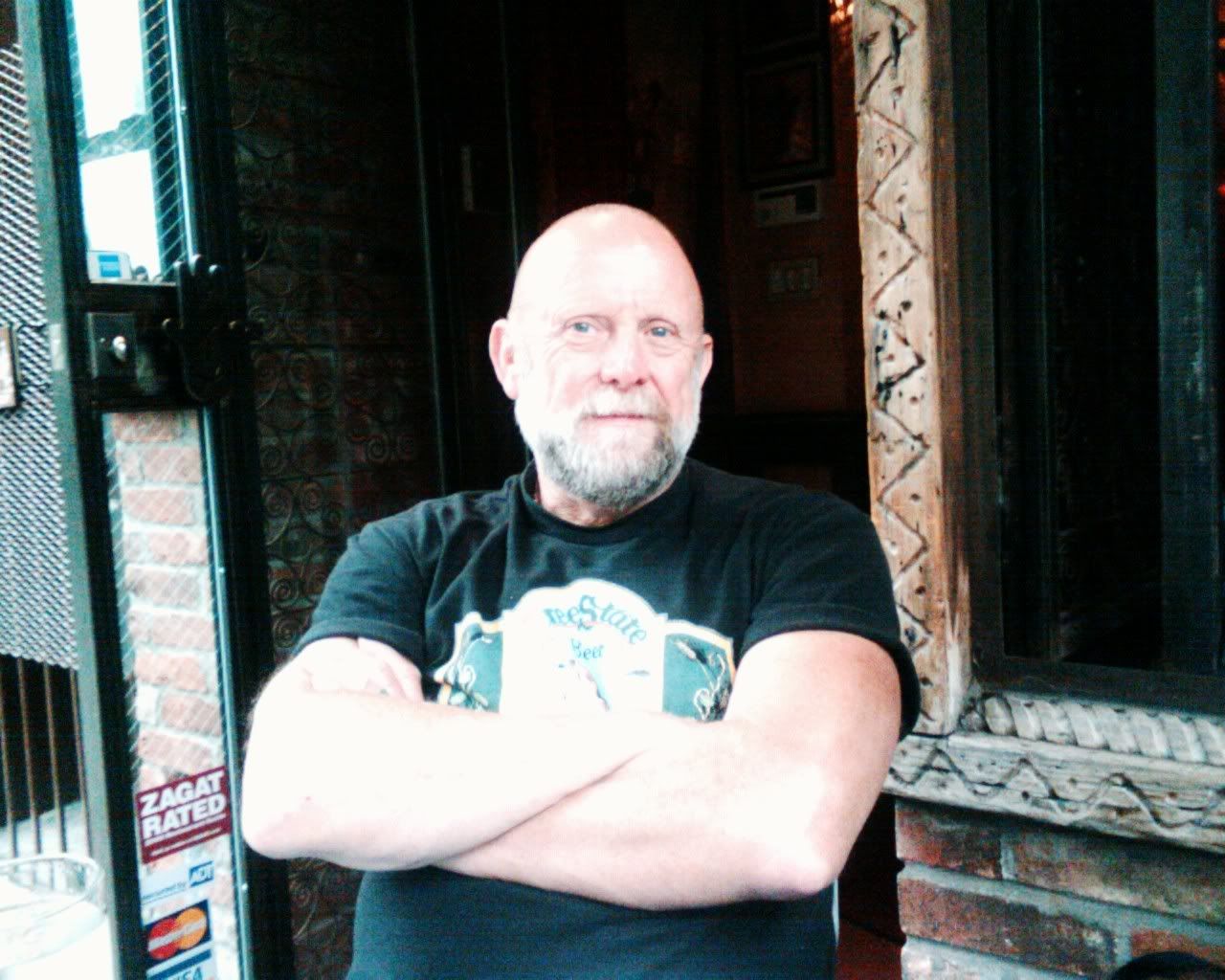 My camera phone was taking especially craptastic photos, John actually had a nice midwestern tan already. Check out his journal (
rockey1
) for some much better pictures of him and great shots of NYC.
We met at Nomad in the East Village for some Moroccan food. The food was uniformly excellent -- I had a trio of mixed dips (hummus, cucumber/yogurt, and fava bean) with freshly grilled pita bread for an appetizer, and a chicken pastilla for the main course, chicken and nuts wrapped in phyllo pastry, baked and dusted with powdered sugar and cinnamon. I don't know why Moroccans finish most of their chicken dishes with powdered sugar, I guess we should ask
Alonso.
Others had those ground-lamb cigars, a nice tajine, and even an excellent steak and mashed potatoes on the $25 three-course prix fixe menu, no less.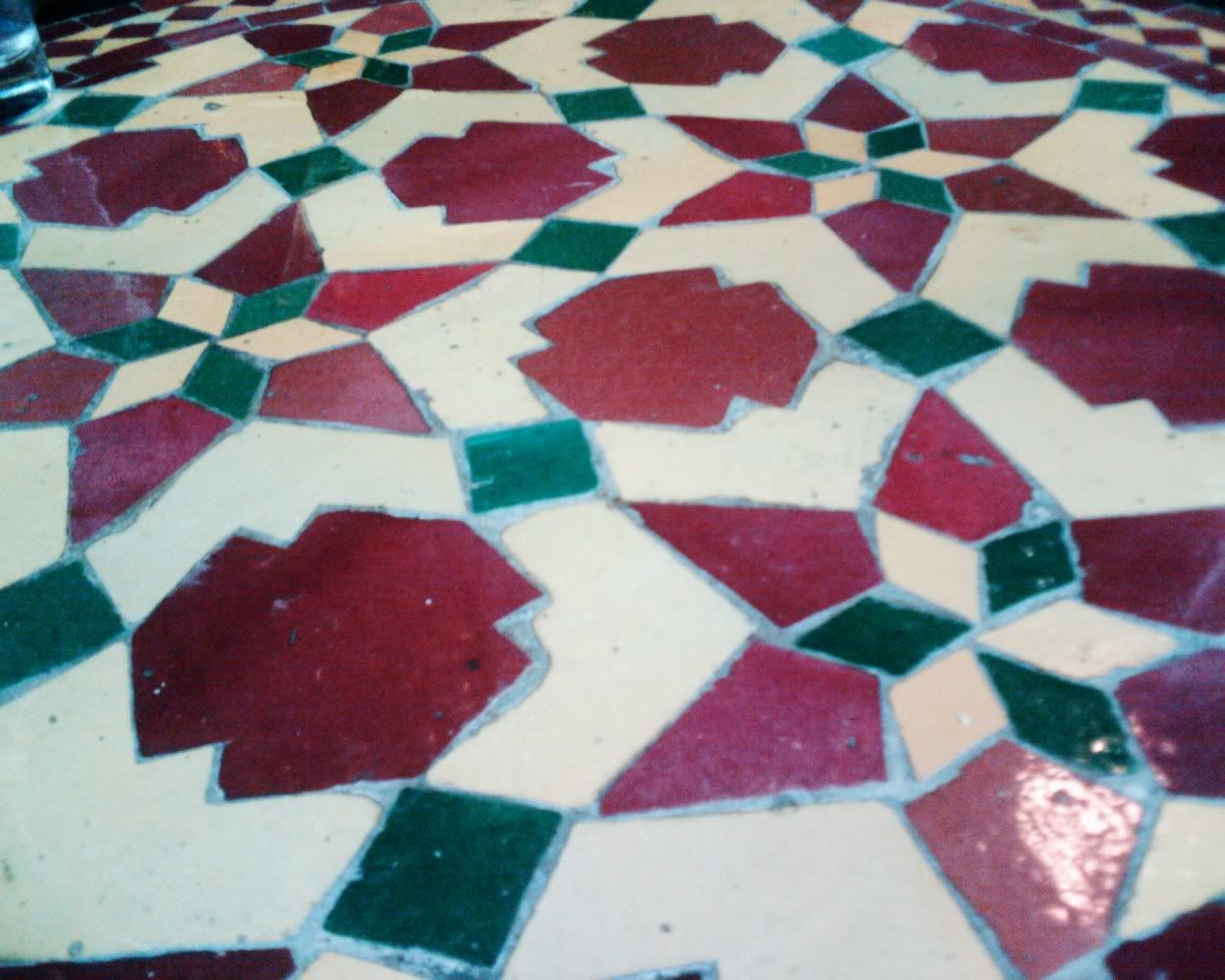 The restaurant wasn't that busy and the friendly staff almost fell over themselves giving us excellent and attentive service. I was puzzled and amused because other "trendy" restaurants in the Village were crowded with scenesters getting far inferior meals and service, just because they were at some place
perceived
as "the place to go." Go figure, but it was nice to enjoy an unhurried meal with friends in an uncrowded and not noisy restaurant.
While we were finishing up, who should stroll by but
naylandblake
with
his
visitor, Mike/
chef2b
, who I'd be meeting up with the next day for brunch. This sort of thing doesn't happen much in NYC, so it's especially delightful when it does.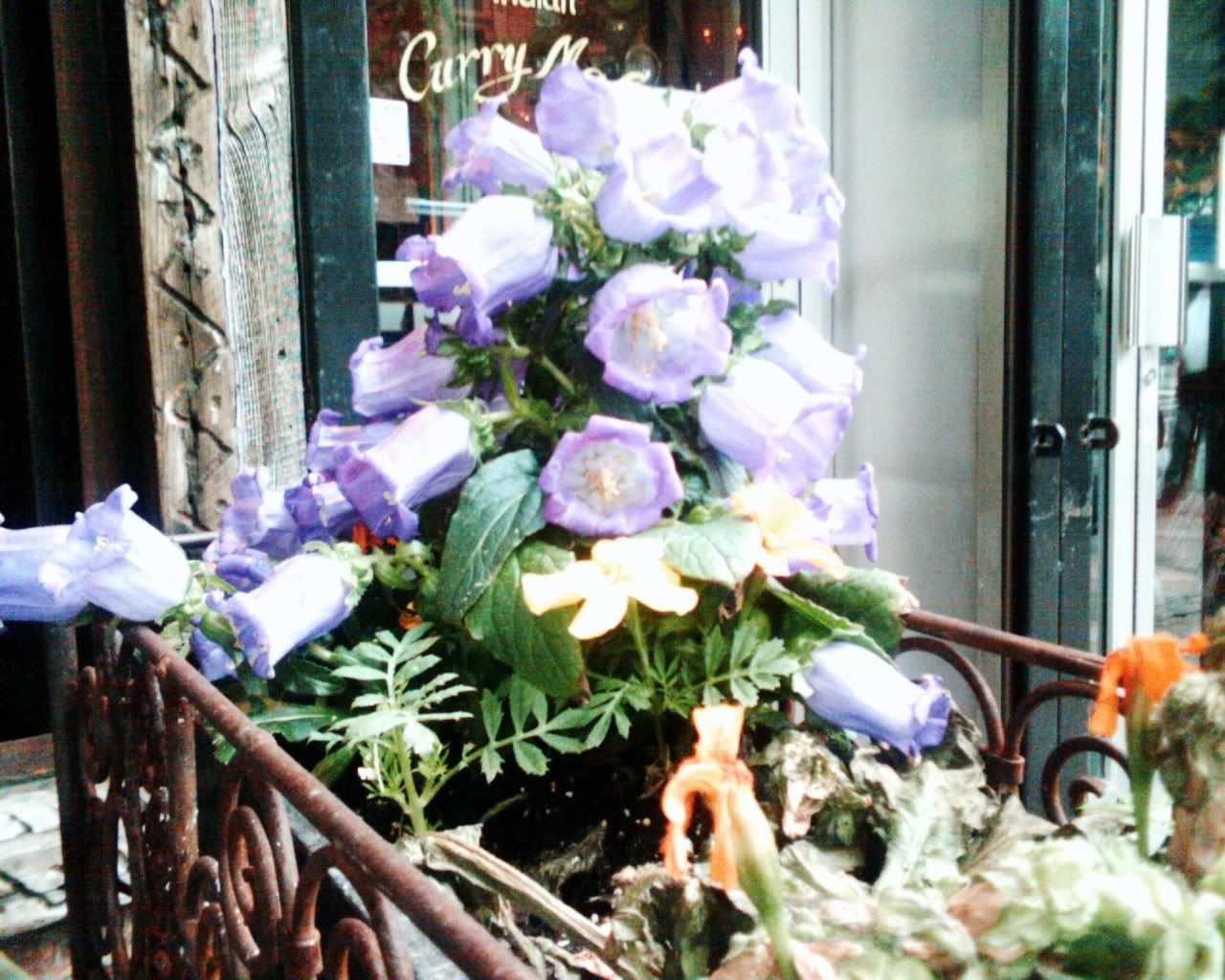 Although overcast it was a lovely night so we ate on the sidewalk. Restaurants put out barriers (to keep people from walking through, 'cause really, they would), sometimes decorated with flower boxes. Unfortunately my camera didn't capture the intense blue on these flowers. I wonder what they're called, maybe something poetic like cowbells? How do you lead a horticulturist to a Moroccan restaurant?