May 29th, 2009
H O M A G E T O T I B O R K A L M A N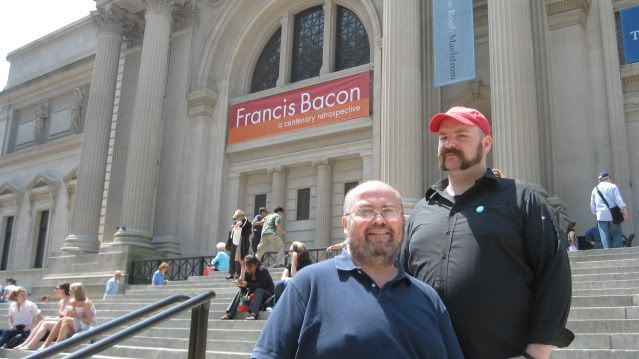 danbearnyc
and BJ/
caestus
and I also took in the
Francis Bacon Centenary Retrospective
at the Met Museum last weekend.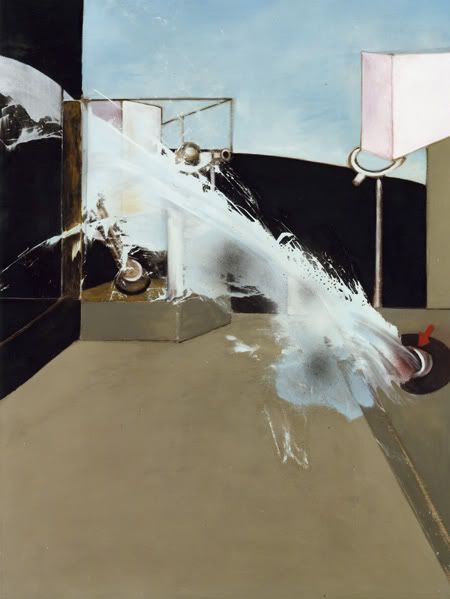 It's a big show. Over 90 canvases spanning his career, plus "working documents" – tattered photos, notes, and sketches – from his infamously cluttered studio. I've probably only seen two or three of his paintings in person before, so this was a special opportunity to see so many of them in one place.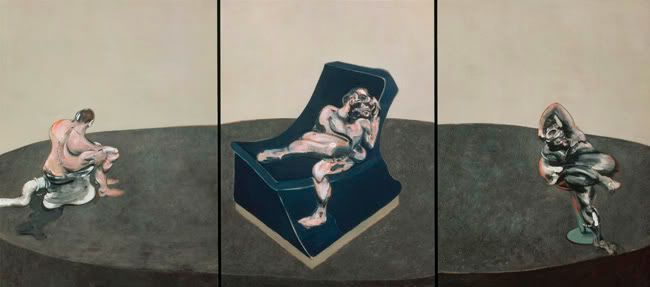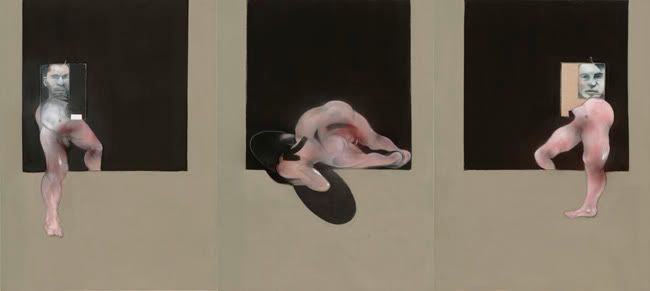 These reproductions from the "online exhibition" do not do his paintings justice – most of the canvases are 6 to 8 feet tall, so these are mere thumbnails! If you're in or around NYC, you should really try and see the show. It runs through August 16. (Suggested admission is $20, but the Met has a pay-what-you-wish admission policy at all times – simply say at the register, I want to pay $__.) I believe the show is only travelling / has travelled to London and Madrid.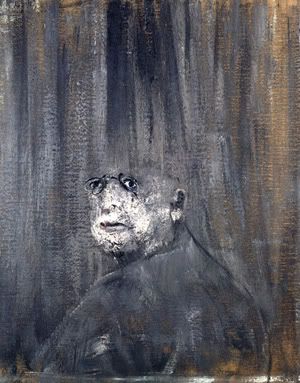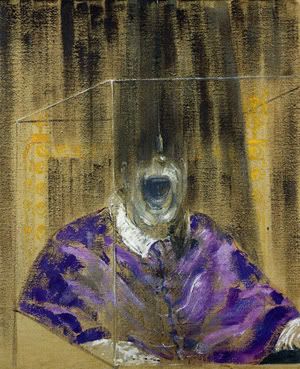 He was doing these abstracted paintings in the early 50's long before it was popular, and while most of his work has some of the same recognizable stylization, modernist touches came into his work in later decades – red arrows, and large areas of bright colors, notably orange, were added to his usual dark palette.
I found the show, in its way, to be fairly homoerotic, since all but a few canvases feature
male bodies
. While it is impossible to ignore that many of the paintings are of his "partner" (< Frau Blücher > He... vas... my...
boyfriend!!!!!
< /Frau Blücher >), I wish the wall and painting notes had been more explicit about Bacon's sexuality – and how the UK's criminalization of it for much of his life – shaped his work.
It was illegal to be a homosexual in England until 1967
and even later in Ireland. (Homosexuality had already been decriminalized years if not decades if not more than a century before in France, Turkey, Argentina, Italy, Panama, Peru, Poland, Philippines, Uruguay, Portugal, Greece, Czechoslavakia, and Hungary.)
For a more holistic and graphic (and perhaps even sensationalitic) view of Bacon's life, I highly recommend the Bacon biopic,
Love is the Devil
, featuring a brilliant performance by Derek Jacobi, a young Daniel "007" Craig as the rough trade petty thief lover, and Tilda Swinton.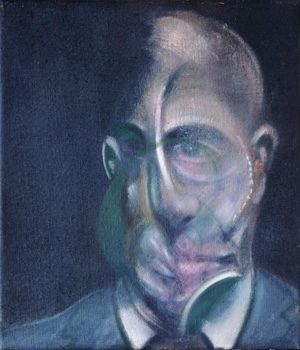 There's a big catalog of the show, of course. But as you pass through the gift shop that follows the exhibit, take a look at two books I recommend even more,
Francis Bacon's Studio
and
Francis Bacon Incunabula
, that focus on the source material, how he worked, and how he created his paintings.