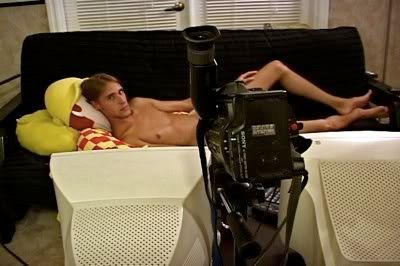 New Fest, NYC's LGBT Film Festival
, runs next month, June 4–11. They've shortened the festival to eight days, and moved it to the SVA theaters on 23rd St off Eighth Ave. Tickets are $14, with opening and closing nights at $50 each.
They're still screening over 50 movies, but that means a lot of them are screening on weekday afternoons. About half of them are narrative films and the other half are documentaries. There are also five programs of shorts, divided into Men, Women, Documentary, Musical, and Comedy.
I have to
say
complain
(sorry)
rant
that the New Fest website this year is the
WORST WEBSITE EVER
as far as clean coding, organization, functionality, and just about every other quality you could name. The site wouldn't work for my Mac running Safari, and it didn't just crash Firefox but actually
froze
it, cured only by an entire hard reboot of the computer. I could finally see the schedule using Opera, only even in "detail" mode it only gives you the first line and a half of each movie's description, and you have to click through on each and everv one to read the full description – which is only about four lines long, so there's no reason they couldn't be all on one screen. And there's a cheesy and extraordinarily ugly one-page schedule as a .pdf file hidden away on one of its pages (good luck in finding it!), only Acrobat wouldn't recognize or open it after downloading it on my Mac.
I was so annoyed and frustrated I almost decided to boycott the Gay Film Festival this year, but there are a few films that I find especially intriguing:
☞ The "Up With People" documentary, largely because I saw a troupe of them at the San Bernardino County Fair
in the 70's
, and thanks to their ubiquitous presence on all the lowbrow TV variety and talk shows and specials of the day, I
still
can't get their fucking "Up With People" anthem out of my head. I'm sure someone has since written a tell-all book about all the wild sex and potsmoking that was going on while they traveled around the country in their bus with the guitars and hairspray and turtleneck sweaters, but I missed that.
☞ The other one is
Fig Trees
, which sounds challenging, but is by one of my favorite gay directors, who directed both the brilliant
Urinal
polemic and deconstruction about public sex (and the hysteria that surrounds it), and the
Zero Patience
AIDS musical. I'm glad he's still out there making his amazing films.
☞ The director of the Lynchian
Pornography
(its premise is also reminiscent of
Rosemary's Baby
and
The Tenant
) is here on LJ as
zodmicrobe
, although I don't know much more about it than that.
Here are some of the screenings that sounded interesting. There are lots of others that look good, too,
check them out for yourself
– although as noted above, surfer beware.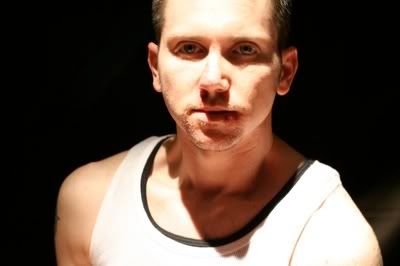 Against A Trans Narrative
Documentary, USA
NYC Premiere
Blending documentary and fiction, Jules Rosskam's engaging film looks at trans-masculine communities and how they are regulated, internally and externally. Explore the older generation's thoughts and views of where today's generation is heading. Composed of performance pieces, interviews, and acted out scenes,
Against a Trans Narrative
is a provocative exploration of gender, body, and identity.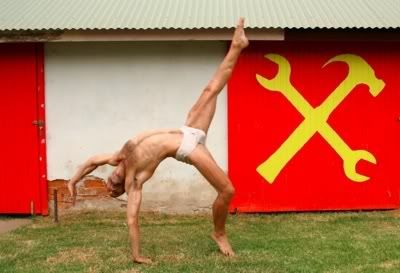 Anatomy
Documentary, Australia
A gay man covered in floral tattoos from head to toe wants to donate his skin as art, a lesbian painter reunites with her muse and former lover for one last sitting, and three acrobats (one HIV-positive) make up an untraditional traveling family. Together, this elegant triptych of stories explores the idea of the body through art, inspiration, and strength.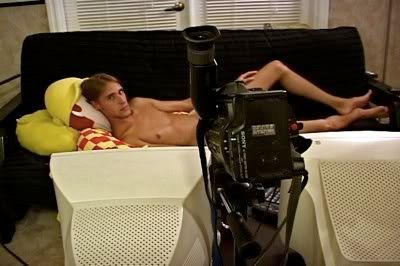 College Boys Live
Documentary, USA
World Premiere
In an unassuming white house in the suburbs of Orlando, Florida, Zac Adams operates a gay voyeur website called "College Boys Live", in which young men enjoy free lodging in exchange for having their every move streamed live online for viewing by website members. As the boys struggle to separate their private lives from their online personas, the drama escalates when the Homeowners Association objects to the business. Through it all, the young men blissfully ignore the documentary cameras, giving the audience intimate access to the inner workings of a webcam house.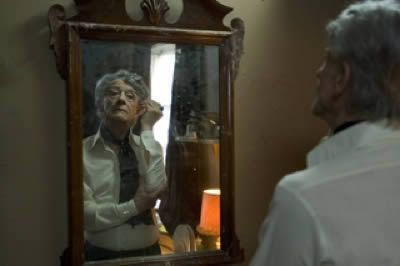 An Englishman in New York
UK
John Hurt, Denis O'Hare, Jonathan Tucker, Cynthia Nixon, and Swoosie Kurtz headline this loving tribute to Quentin Crisp and the city of New York. Picking up where
The Naked Civil Servant
left off, Englishman chronicles Crisp's move from London to New York City's East Village in 1981. Crisp is instantly embraced as a modern-day Oscar Wilde and witty spokesman for the mainstream until gay audiences abruptly spurn him following Crisp's controversial comment about AIDS. It's in these final years of his life, as his spotlight is fading, that the modern icon seems most essential to our world.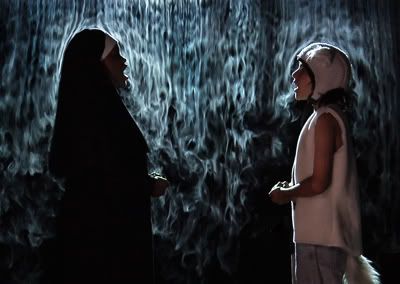 Fig Trees
Canada
Directed By: John Greyson
Winner of the Teddy Award for Best Documentary at the 2009 Berlin Film Festival, multi-talented and versatile director John Greyson (
Proteus
) delivers a poignant message about HIV with this beautiful collision of music, art, and film. A visually stunning experimental documentary opera about pills, Gertrude Stein, and AIDS activism.
The Good American
Documentary, Germany
In German with English subtitles
NYC Premiere
Meet Tom Weise, controversial co-founder of Rentboy.com and producer of the HustlaBall, and the family, friends, co-workers, partiers, and rentboys who live in his world. This insightful documentary profiles Tom, his home life, and his work in the sex industry, and follows his struggles with visa issues, relationships, and producing the first ever HustlaBall in Berlin.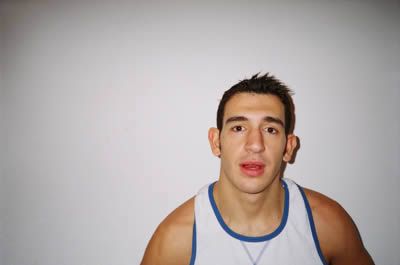 Greek Pete
UK
NYC Premiere
For over six months director Andrew Haigh followed a group of real-life London male escorts and worked with the guys and their stories to create this semi-improvised film about their lives. This no holds barred, sexually explicit look at their lives is surprisingly touching in its depiction of a makeshift family made up of wayward boys. Blurring the lines between fiction and documentary, the result is a fascinating look at sex, love, and loss in the world of
Greek Pete
and his friends.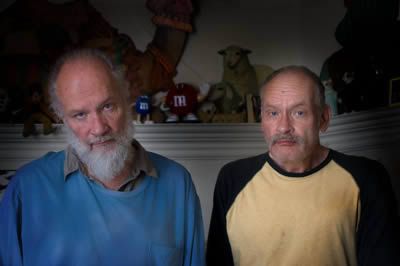 It Came from Kuchar
Documentary, USA
NYC Premiere
The hilarious, eccentric, and touching adventures of legendary underground filmmaking twins, George & Mike Kuchar, responsible for such films as
Sins of the Fleshapoids, Hold Me While I'm Naked
, and
The Devil's Cleavage.
While teaching their craft and continuing to make films themselves, the Kuchars have inspired generations of filmmakers and legions of devoted followers. Featuring interviews with John Waters, Atom Egoyan, Buck Henry, B. Ruby Rich, and Guy Maddin.
http://www.kucharfilm.com
A Place to Live: The Story of Triangle Square
Documentary, USA
NYC Premiere
What does it mean to be a senior citizen trying to survive on limited resources in America? Add to this the complications of being LGBT and having no comfortable place to call home. This audience award-winning film documents lesbian and gay male hopeful applicants partaking in a lottery to live in Triangle Square Hollywood, the country's first affordable housing development for LGBT seniors. www.aplacetolivemovie.com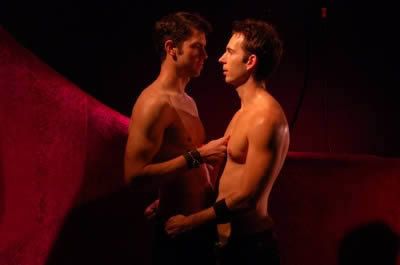 Pornography
USA
World Premiere
A journalist named Michael moves into a too-good-to-be-true Manhattan apartment with his partner and begins to notice strange details about the space. As he investigates the situation, Michael uncovers mysterious activity surrounding the haunting disappearance of an adult film star and an engrossing darker conspiracy. As he closes in on the truth, the lines of reality start to blur and the increasingly surreal twists of this bold psychological thriller prompt echoes of David Lynch's work. www.pornographythemovie.com
PTown Diaries
Documentary, USA
Residents, celebrities and local authors Michael Cunningham and Normal Mailer reveal the eccentric history of gay summer resort Provincetown, MA. Narrated by Alan Cumming.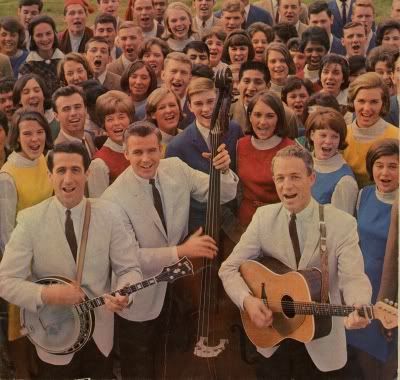 Smile 'Til It Hurts: The Up With People Story
Documentary, USA
NYC Premiere
The amazing true story of the singing phenomenon Up With People, a performing youth group formed by an ultra-conservative religious sect in answer to the 1960's counter culture movement. This curious tale reveals how the Moral Re-Armament religious movement created this performing group made up of both multiple closeted performers as well as great talents including a young Glenn Close. Was Up With People an uplifting symbol of the power of positive thinking, or a propaganda tool for everyone from the Nixon administration to America's biggest corporations?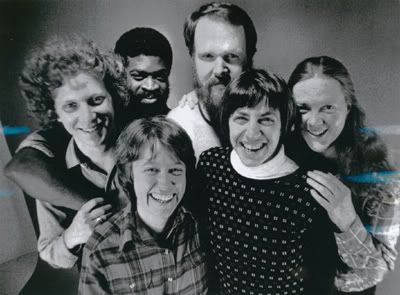 Word Is Out
Documentary, USA,
1978
Gay life comes out of the closet with a bang in this must-see film showing what gay life was really about in the 1970s. This seminal documentary beautifully and honestly tells the story of gay identity through the stories of 26 'everyday' gay and lesbian Americans. Enjoy a newly re-mastered 35mm print created from the recently restored original film negative.