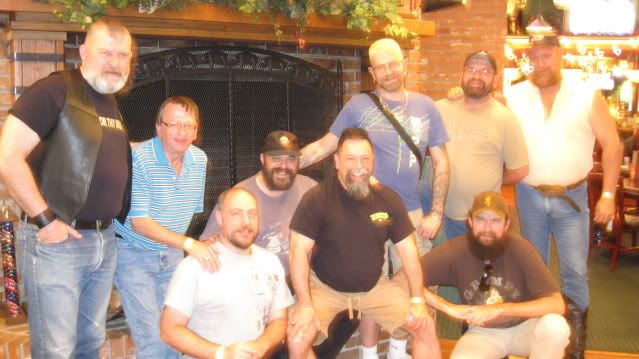 B E A R S L O V E B B Q
A bunch of us headed over to
Memphis Championship Barbecue
while in Vegas for some good eats. Hailing from six states and two continents, among the meateaters are
bulldognyus
,
mudcub
, and
sfogreekbear
.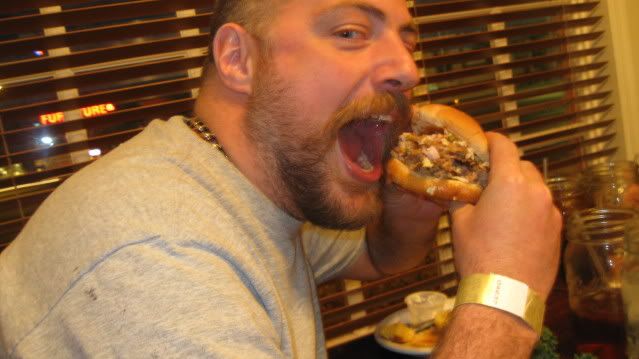 mudcub C H O W S D O W N
...on a pulled pork sandwich. Shouldn't that be considered cannibalism?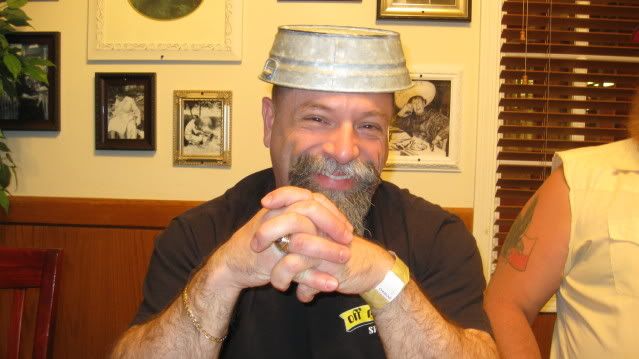 W H O O P S
Not everything that happens in Vegas stays in Vegas.
sfogreekbear
shows off the newest in biker chic. He said he got it at the Ed Hardy Shop at the Hard Rock Casino, but we're not so sure.