I'm rereading one of my favorite books, Katherine Dunn's Geek Love,
and I noticed a funny thing about the cover. Do you see it?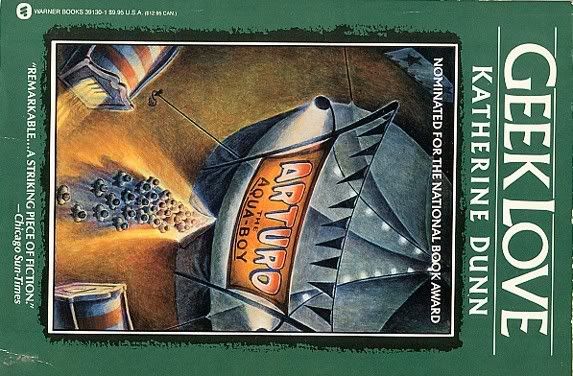 How about now?
Although the overall composition and type treatment is poor, I think I now like this cover even more than Chip Kidd's all-type and fluorescent ink treatment for the hardcover, even though I loved his custom modification of Knopf's Borzoi, one of the rare times the publisher has allowed their designers to touch it.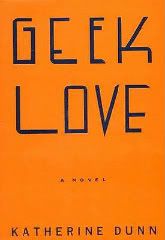 I'd love to see Tim Burton make a movie from this.