Some of the more interesting films featured in the
2009 Tribeca Film Festival
, coming April 22 – May 3. Single tickets go on sale April 20 (earlier if you have an American Express card or live below Canal St).
I'm a big fan of film festivals. It amazes me that every year I see films that are extraordinarily good but that for one reason or another
never get a theatrical or DVD release
. Check 'em out: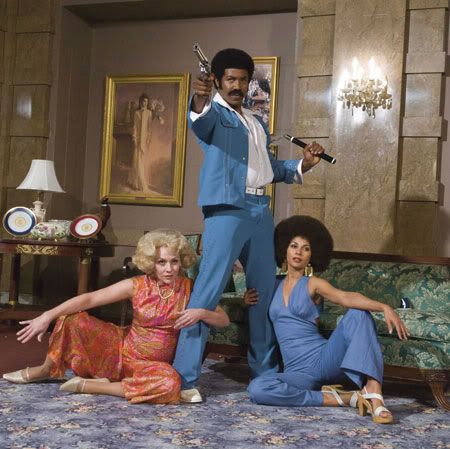 Black Dynamite
All you suckas gather round. This glorious '70s blaxploitation throwback is a fistful of chase scenes, gunfights, kung fu, pimps, and hos. Michael Jai White plays Black Dynamite, the smoothest, baddest mother to ever pick up a pair of nunchucks. When the CIA gives back his license to kill, Black Dynamite makes it his mission to keep smack out of orphanages at any cost in this hysterical comedy. Can you dig it?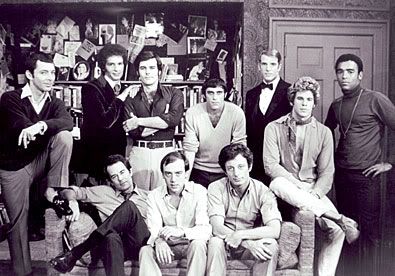 The Boys in the Band
(1970) /
Making the Boys
Restored/Rediscovered
In commemoration of the 40th anniversary of the Stonewall riots, we are pleased to present two programs celebrating the seminal film
The Boys in the Band
, a cultural watershed that still resonates today. Join us for a free screening of the 1970 film -- directed by William Friedkin and written by Mart Crowley, based on his groundbreaking play that debuted one year before Stonewall.
We also welcome to the Festival a special work-in-progress version of
Making the Boys
, directed by Crayton Robey. This documentary features the many people involved with the original stage play and film, including Crowley and Dominick Dunne, as well as Edward Albee, Robert Wagner, and Paul Rudnick. After the screening there will be a discussion with Robey, playwright/screenwriter Mart Crowley, and other special guests.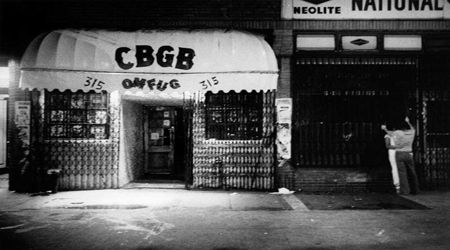 Burning Down the House: The Story of CBGB
Fueled by vintage performances by the likes of Patti Smith, Talking Heads, Television, Bad Brains, and The Ramones, this doc charts the history and far-reaching influence of iconic downtown club CBGB and its fight for survival against the Bowery homeless shelter that sought to shut it down. Sonic Youth, Debbie Harry, Ice-T, Fab 5 Freddy, and others share their passion for the anything-goes spirit of the club and its founder, Hilly Kristal.
Easy Virtue
Kristin Scott Thomas, Colin Firth, Jessica Biel, and Ben Barnes (
Prince Caspian
) star in the comical tale of a young Englishman who brings his glamorous American bride home to meet his stuffy British parents. Based on the Noel Coward play. Always sublime, Scott Thomas scored nominations from the British Independent Film Awards and the London Critics Circle.
An Englishman in New York
John Hurt astounds as he revisits the role that made him a star (in 1975's
The Naked Civil Servant
): real-life writer, actor, and gay icon Quentin Crisp. This smart, sensitive drama -- marked by Hurt's bravura handling of Crisp's razor-tongued wit -- focuses on the flamboyant 72-year-old star's move to New York in 1981, and the fallout from a reckless comment about the burgeoning AIDS epidemic.
FILM IST. a girl & a gun
Gustav Deutsch, the maestro of found footage filmmaking, excavates old movies from archives worldwide (including the Kinsey Institute) to weave together a stunning vision of the natural and mythological order of the universe, love between the sexes, and weapons of mass destruction. Recommended for adults only.
The Girlfriend Experience
Director Steven Soderbergh follows five days in the life of a $2,000-an-hour Manhattan call girl (adult film star Sasha Grey) who thinks she has her life totally under control. She even has a devoted boyfriend who accepts her lifestyle. But when you're in the business of meeting people, you never know who you're going to meet.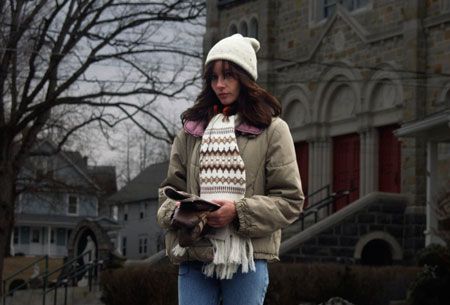 The House of the Devil
Set in the early '80s on the night of a lunar eclipse (and all the more shocking for being "based on true unexplained events"), this simmering retro suspense thriller centers on a cash-strapped college girl who answers a babysitting ad only to gradually unravel the horrifying secret behind why she was truly hired. Featuring Jocelin Donahue, Tom Noonan, Mary Woronov, and Greta Gerwig.
Hysterical Psycho
In this side-splitting horror send-up, a theater troupe takes a trip to a country cabin, but its nearby lake is full of lunar radiation, and one of the troupe members is already straight-up crazy. Put them together and you get one psycho thespian! Full of bloody, fun-filled kills, a deaf-mute chick, inventive animation, and some big boobs,
Hysterical Psycho
is a wild trip.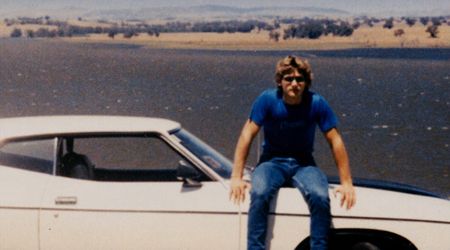 Love the Beast
Eric Bana's directorial debut is a love story. The object of the actor's affection? A Ford XB Falcon Coupe, his "beast," the car he's had since he was 15. Tracing Bana's lifelong obsession with cars to his participation in the ultimate auto race -- the five-day Targa Tasmania -- this impassioned doc is fueled by family, friendship, and an insatiable lust for life.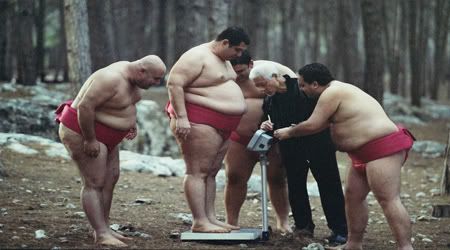 A Matter of Size
In this touching, lighthearted comedy, an overweight, underemployed chef and three close friends abandon their weight-loss group to pursue an activity for which girth is a virtue: sumo wrestling. While training, they discover the soul of sumo, realizing that -- fat or thin -- love and success will only come from being true to themselves.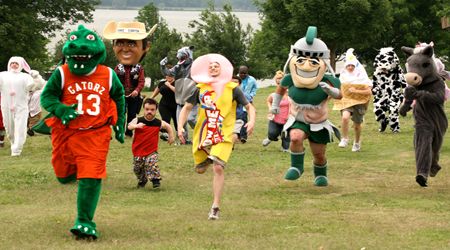 Midgets Vs. Mascots
Two teams risk life, limb, and maybe jail time while pushing the boundaries of decency to score the fortune of a deceased little person, a former mascot turned porn mogul. Outrageous outcasts and out-of-control antics abound in this bawdy
Jackass
-meets-
Road Rules
mockumentary, featuring a cautionary tale in which milk does not do a body good and the long-awaited big-screen comeback of Gary Coleman.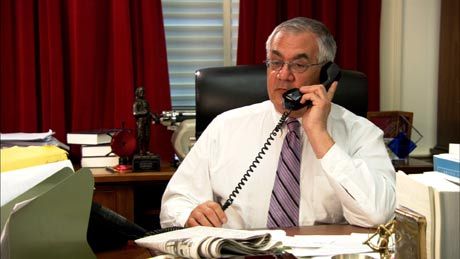 Outrage
Academy Award-nominated filmmaker Kirby Dick (
This Film Is Not Yet Rated
) delivers a searing indictment of the hypocrisy of closeted politicians who actively campaign against the LGBT community they covertly belong to.
Outrage
boldly reveals the hidden lives of some of our nation's most powerful policymakers, details the harm they've inflicted on millions of Americans, and examines the media's complicity in keeping their secrets.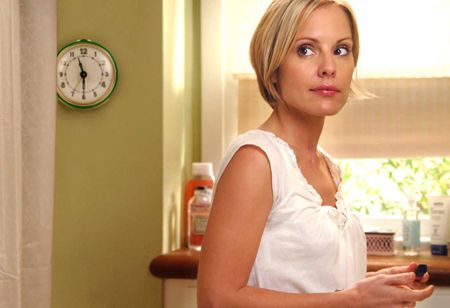 TiMER
Finding true love is easier than ever thanks to a bio-technological implant called the TiMER, which counts down to the exact time people meet their soul mates. Love-starved Oona (Emma Caulfield, TV's
Buffy the Vampire Slayer
) is pushing 30, but her TiMER hasn't even started counting down yet. What's worse, she's falling for a guy (John Patrick Amedori, Gossip Girl) who is set to meet his true love in four months. Newcomer Jac Schaeffer crafts a smart romantic comedy that leaves behind the burning question... would you want to know?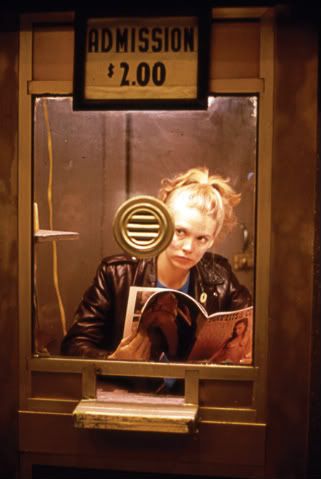 Variety
(1984)
Restored/Rediscovered
In Bette Gordon's pioneering indie narrative about voyeurism from a female perspective, a young woman (Sandy McLeod) works as a ticket taker in a porn theater, and her curiosity leads her to shadow a male patron. This film features an unparalleled collaborative team of downtown artists from the early 1980s, including composer John Lurie, cinematographer Tom DeCillo, writer Kathy Acker, photographer Nan Goldin, and actor Spalding Gray.
Variety
was shot on location in New York City at the now bygone landmarks of the Variety Theatre, Fulton Fish Market, and Yankee Stadium, as well as an edgier incarnation of Times Square.