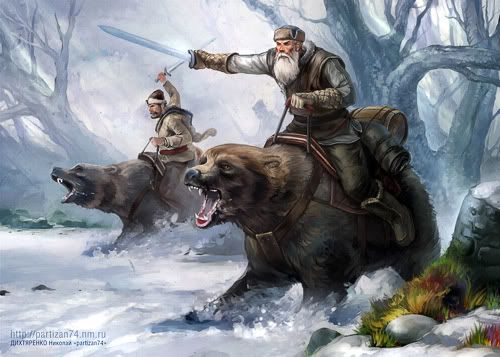 I have a Russian commercial artist on my Friends list, who's highly talented and extremely accomplished. His name is Nikolai Nikolaevich Dihtyarenko, here as
partizan74
. I first became aware of and sought out his work because a comically doctored version of the above fantastical image was widely reproduced on the web.
He specializes in paintings of military, soldiers, battle scenes, and also fantasy, with a predilection for uniforms, boots, and beards. He also has a thing for
gnomes
!
He also appears to be involved with military reenactment societies. I don't know too much more about him -- his writing is in Cyrillic Russian which the online translators do a remarkably bad job of translating, for instance:
One of the game, I say "kill" their feet, as it may seem like from 7:00 to 16:00, so cross to me already sore.
But I did translate one post enough that I believe this to be a photograph of the artist – and it's
Wuvable Oaf's
Russian cousin!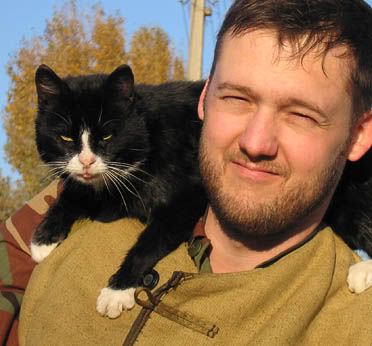 He sells reproductions of his work through a Russian PrintDirect store, but you'd have to navigate the Russian language and who knows if they ship internationally!
Here's some of my favorite works of his.
(
Collapse
)