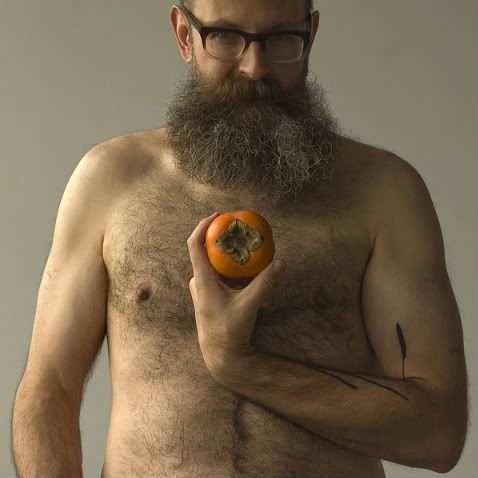 Astringent Fruit, 2008 © Bill Pusztai
Happy Birthday Bill/
bitterlawngnome!
Bill Pusztai is an
immensely talented photographer
up in Toronto, and this seems to be a good opportunity to post an appreciation of his work that he shares with us here on LJ. The formalism and often square format, the combination of his subjects of portraiture, male nudes, and flowers, and especially the quality of his work reminds me of Robert Mapplethorpe, although's Bill's eye is all his own.
He's made some of his work available in the form of
six different 2009 calendars at his Café Press store
. (Café Press' interface could be a little better: to preview all the images of each calendar click on the light gray "View Calendar Pages" text link below the calendar cover image on the left.) I had to cancel a lot of holiday shopping because of emergency surgery last month, but as soon as I get caught up with my bills I'm going to get a couple of his calendars, the male nudes for home, and the color flowers for my office. I think resting my eyes of the peaceful and beautiful botanical images when I'm stressed will lower my blood pressure several points.
Thanks for sharing your work with us here on LJ, Bill!