I had the pleasure of a visit from
mudcub
a couple weekends ago. We did a lot of "Christmas in New York"
stuff
. Unfortunately, my digital camera died just before he got here, and I really wanted to take a few souvenir pics of our adventures out on the town.
mudcub
snapped a few with his cell phone camera. He said he didn't like their low-resolution, but I love the silvery, drenched-with-light results it gave, 'cause that's exactly the color of the sky and light we had most of the weekend with a winter storm that blew through the city.
We briefly ran over to the West Chelsea gallery district, which has a lot of graffiti and wheatpasted art up on the garage doors and building walls. I have no idea what the Middle Eastern Carroll O'Connor broadside is all about.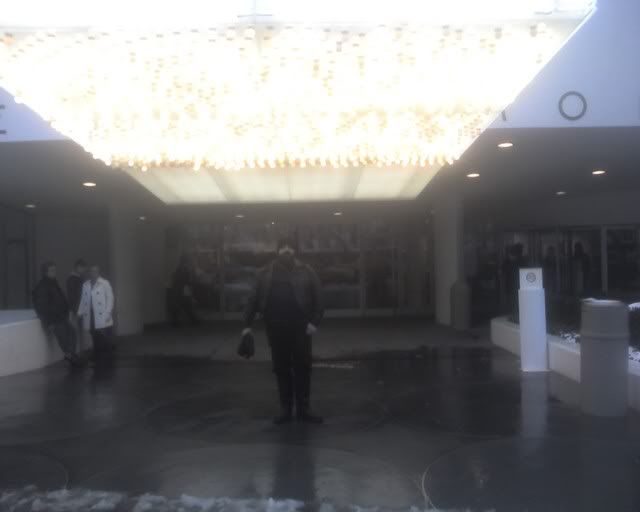 Here I am outside the Guggenheim. They had some sort of edgy avant avant avant garde exhibition – most of which was a waste of the Guggenheim's space – which included one of the artists turning the entrance into a big marquee with hundreds of flashing lights.
A winter storm dumped a good four inches of snow on the city before and during his visit. One of the highlights was walking through part of Central Park blanketed in snow. It was fucking beautiful. You're not seeing a lot of trees here 'cause we're looking over the Reservoir.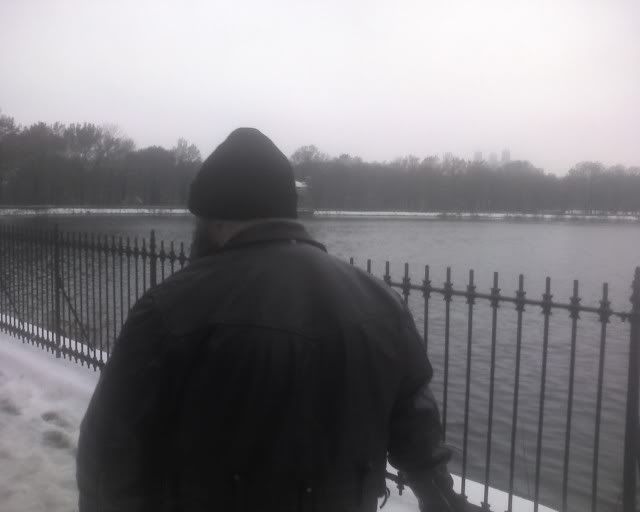 I can't remember if I told
mudcub
about
this amazing photoblog post by Maira Kalman
before or after he took this, but I love this shot of me from the back.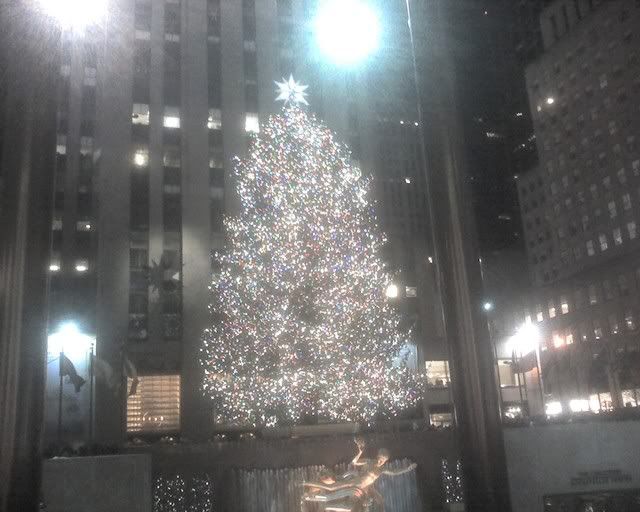 And yes, here's the big tree and Prometheus behind the rink at Rockefeller Center. While we were there, there was just one guy and a girl on the ice. OK, maybe it was between sessions (they clear the rink every two hours to bring the Zamboni out) and they knew the staff. Then the guy gets down on one knee and proposes. The girl accepts, big AWWWW moment from the onlooking crowd.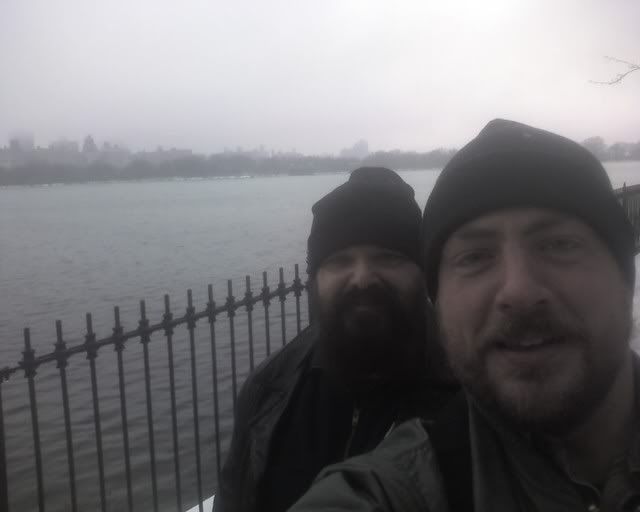 These two bums want your spare change. They say they want it for some hot soup, but they're actually going to buy cookies with it. Delicious, delicious cookies.